Name: Shane Stephenson
Role: Software Developer
Time at Whitecap: Almost 5 months.

Tell us a little bit about your career so far.
I'm Shane Stephenson and I've pretty much spent my entire life in Ireland. I think I always knew when I was growing up that staying in Ireland wasn't for me. I love the hustle and bustle, the fast paced life and everything that comes with being in a major city. I always had an interest in Canada, the people there and what it valued. So after doing some research into Toronto, I saw the tech industry seemed to be booming and I took the plunge and made my way over to the other side of the Atlantic.
I went to University College Cork in the south of Ireland and last year, in 2017 I graduated with a degree in Business Information Systems. I've always been fascinated by technology and amazed by it's potential. I think I knew that that's the direction I wanted my career to head during my work placement in third year of university when I was lucky enough to get a position as a technical intern for an investment company in Boston for six months where I had an incredible experience.
So that takes me to today and where I'm at right now. I moved to Canada six months ago and took quite a big risk as I didn't have a job lined up, nor did I know anybody here, I only had an Airbnb for a month. I have been fortunate enough to get an amazing job as a software developer with Whitecap doing what I absolutely love. This is my first full time position and couldn't be happier with the decisions I've made to kick start my career.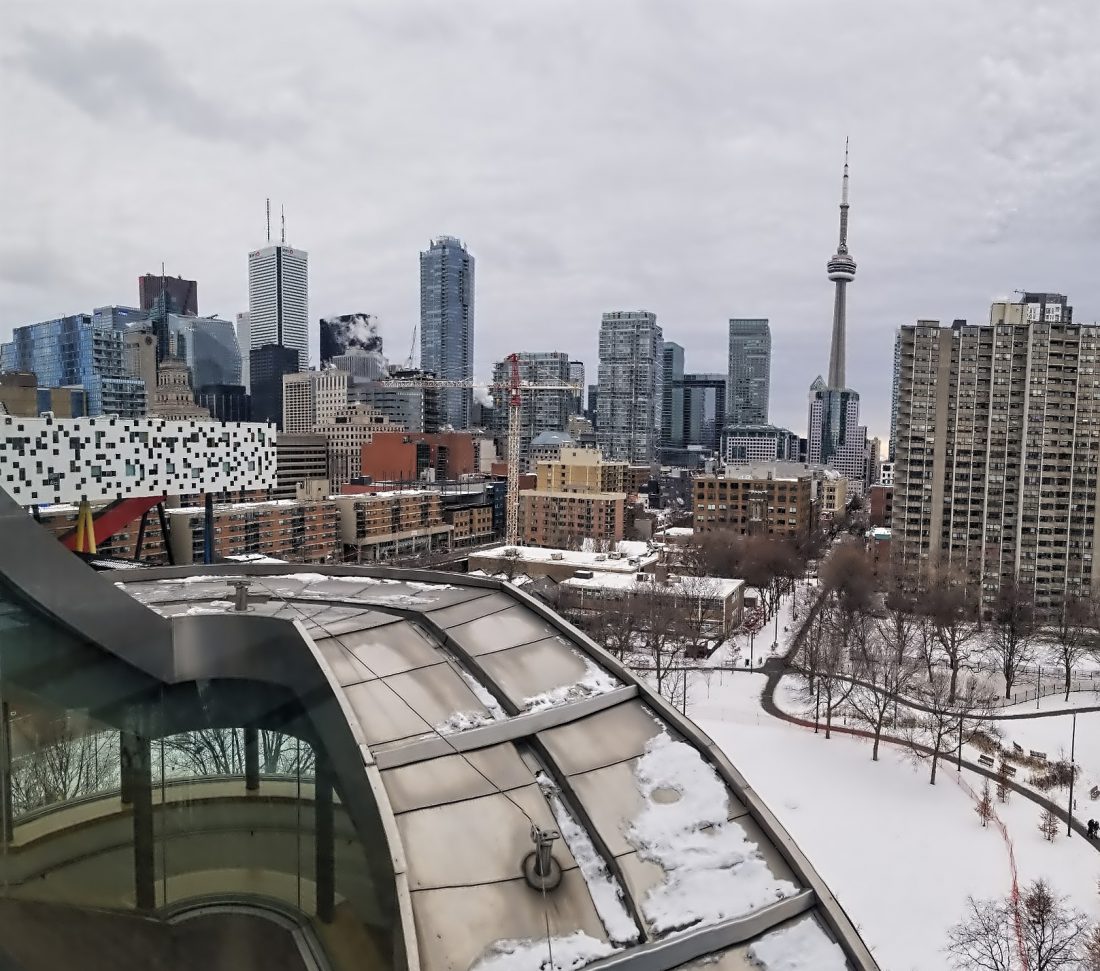 What are you currently working on at Whitecap?
I am currently working on a really interesting drone delivery logistics system for Drone Delivery Canada. When I started, there had already been a lot done to the system and even though there was still a long way to go, the project seemed huge to me and honestly quite daunting. Luckily I am one of several people on this project, including some very senior software architects and developers to help guide me along. There are so many different aspects, and technologies to the system. It covers all aspects of a large software project from front end development, right through to the back end database design and setup.
Because of this, I feel it is a brilliant first project to start on, to strengthen my existing development skills and gain exposure to new technologies and practices.
List your 3 favourite software/applications you use every day.
Evernote. 
Evernote is a fantastic productivity tool that helps keep me organized. It allows me to get my larger tasks and goals out of my head and break them down into smaller, more specific and manageable ones. You can also easily add web links or important emails to a particular project you've set up in Evernote. It's synced across the cloud too so it can be accessed across multiple devices.
Knockout JS/ Bootstrap.
I'm a huge fan of some of the newer JavaScript frameworks and technologies. In my current project, we use some of these frameworks such as Knockout, React, MobX and Bootstrap. Some of these are new to me but I love the potential they have to do some really creative things with them and can make working with data and designing a form a lot easier.
WhatsApp
I use WhatsApp pretty much everyday. It is the handiest way to stay in touch with my friends and family back home.
The tech industry is incredibly fast paced… how do you stay up to date with what's going on?
I agree, the tech industry in incredibly fast paced. One of my favourite places to get all my tech news is from TechCrunch. They cover pretty much everything to do with tech and I've read some really interesting articles there. They post regular content.
I think social media is getting hit hard in the news recently, but for me, following or subscribing to the right people/pages/companies, you can stay up to date with what is currently going on quite easily. The hard part seems to be predicting what's coming next! 
I also watch some YouTube bloggers such as Marques Brownlee, who talks about the newest mobile phone and tech gadgets, as well as listen to podcasts on my commute to work.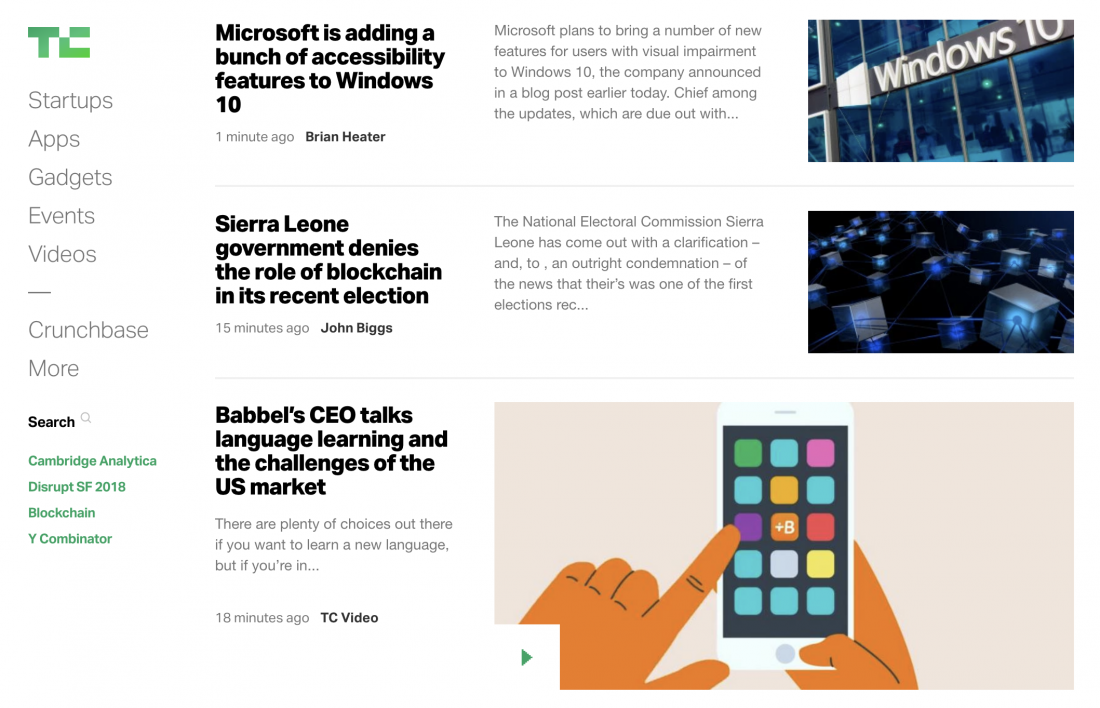 At Whitecap, we promote a strong work-life balance. What do you do when you're not working?
Having hours that are so flexible is fantastic and something that's new to me. I am a morning person so I tend to start earlier in the day so I can then finish earlier in the evening and still have lots of time in the evenings.
I have grown up always playing sport and enjoy a healthy, active lifestyle. I head to the gym regularly (3 times a week.) I'm also really looking forward to the weather getting warmer and the evenings getting longer so I can run outside in the evenings.
I'm a huge sports fan and enjoy watching any sport. This time of year is quite exciting with the playoffs in hockey and basketball coming up. I love living somewhere, where the sports teams have such a rich history and are celebrated so much. I think I'm starting to turn more and more Canadian with how much I'm after getting into hockey!
I have a great group of friends here and we regularly meet up and hang out at the weekends and I'm lucky they also enjoy a pint of Guinness or two. I'm so excited for the Summer's in Toronto. I hear they are amazing!!
What do you love most about what you do?
There are definitely a lot of things I love about what I do. Every day I look forward to coming to work, meeting the people here, learning so much and taking pride in what I do. I think this comes down to the incredible culture that has been established at Whitecap. There is a strong ethos of teamwork and collaboration in a comfortable and relaxed environment. From my first day, I felt welcomed into the Whitecap family. A term that is often used here and seems to fit perfectly. Whitecap is diverse and everybody's contribution is valued, no matter the position or years of experience. As someone who has only just started their time here and for me in particular I feel that is incredibly important. I think this directly translates into the quality of work you and the team produce.
Something else is the huge amount of what I've learned and continue to learn every day. I enjoy learning about the new technologies, frameworks and certain development aspects being used in the project I'm working on and there is always someone to ask for a helping hand if it's needed. I'm also picking up on a lot of softer, non-technical skills in areas such as project management and other areas like how important, included and valued the customer really is and needs to be.
Lastly, share one interesting thing you recently discovered.
Never be afraid to take a risk. If something doesn't work out then it's not the end of the world, you've learned from it. Coming to Canada was a huge risk for me and I'm over the moon with how things have gone so far.

Our new blog series, Life at Whitecap introduces you to the people who make up our amazing team here at Whitecap. Want to join us? Check our Careers page, and learn more about what we do.