No longer

the stuff of sci-fi, artificial intelligence (AI) and machine learning (ML

) are

here to revolution

ize your business.

Taking advantage of AI and ML

is sure to

improve performance,

accelerate growth and give you a competitive edge.
But how exactly can your business capitalize on AI and where can you get started? We offer AI and ML consulting and implementation services to help get your data, processes, and team AI-ready, and develop cloud-based custom software solutions with AI integrated in a way that will best benefit your business.

AI Business Solutions
AI can help reduce mundane data entry, speed up document creation, automate processes, uncover business and customer insights, help you make decisions faster, and much more. The possibilities of AI are endless and not limited to only the tech savviest members of your team. Every industry, department and employee can have AI technology at their fingertips.

AI for Sales
Increase productivity and close more deals with auto-generated opportunity summaries, contextual email and document creation, real-time tips and prompts during Teams calls, lead scoring and accurate demand forecasting.

AI for Marketing
Deliver personalized customer experiences and generate more leads with content ideas, brainstorming email copy, new target audience suggestions, real-time market and competitive research, customer insights and customer journey orchestration.

AI for Customer Support
Address customer needs faster and better with virtual agents and chatbots, and AI tools that can analyze the context and tone of customer messages, categorize, and assign the messages to the right team members, recognize words that signal urgency and trigger actions.

AI for Operations
Improve processes with process mining (to identify inefficiencies) and automation. Get insights by capturing rich visual process maps, analyzing processes with AI-powered root cause analysis, and unlocking hierarchical views with interactive drilldowns.

AI for Human Resources
Optimize your hiring processes with AI tools to write job descriptions and interview questions, analyze potential candidates, rapidly draft contracts and new policies, and execute benefits. Automate manual tasks like resume screening and interview scheduling.
AI for IT
Enhance your capabilities by using AI to automate the monitoring and management of IT infrastructure, networks and systems, and routine tasks like software updates and patch management. Machine learning algorithms can quickly identify security threats and suggest solutions.

AI for Nonprofits
Enhance efficiency, outreach, and impact with AI tools that provide predictive forecasting of fundraising goals, identify donors most likely to donate, and deepen engagement with donors by providing AI capabilities that assist in crafting email responses based on CRM data.

AI for Manufacturing
Optimize all stages of the production process with AI. From product prototyping, inventory management and supply forecasting, to AI-powered robotic systems, product inspection and defect detection. Even real-time predictive maintenance and waste reduction strategies.

AI for Healthcare
Transform the delivery of health services with AI tools to analyze medical images and assist in diagnosis, analyze patient data, and create treatment plans, and provide virtual health assistance. AI-driven Natural Language Processing (NLP) can extract relevant information from unstructured medical records.

AI for Retail
Enhance customer experiences, optimize operations, and drive growth with personalized product recommendations, chatbots to support shoppers, inventory forecasting, customer sentiment analysis, product categorization, tagging and so much more.

AI for Education
Improve the learning experience for teachers and students with AI-powered personalized lesson plans, tutoring systems, automated grading and assessment, educational chatbots and learning data analysis to identify patterns and areas of improvement.

AI for Government
Enhance government operations, public services and decision-making with AI-powered data analysis, public infrastructure management services, chatbots and virtual assistants to handle citizen inquiries and provide information on government services.
Custom AI Software Development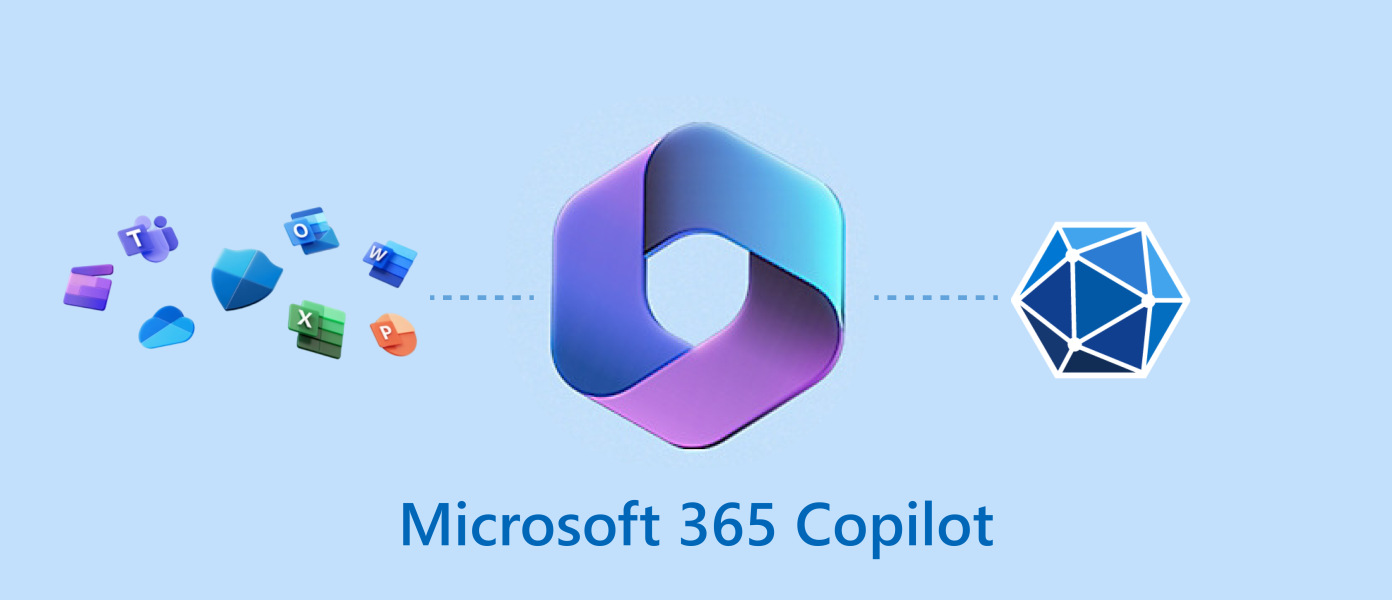 Microsoft
Copilot
Consulting & Setup
Microsoft has integrated their AI service, Copilot, throughout the Microsoft Cloud ecosystem of apps. All your favourite apps—like Outlook, Word, Excel, PowerPoint, Teams, Dynamics 365 and Power Platform—can include the assistive AI technology of Copilot. It will revolutionize the way you work with powerful, intelligent productivity capabilities.  
Copilot combines the power of large language models (LLMs) with your company data, and the Microsoft Cloud apps to turn them into even more powerful productivity tools.  
While Copilot is automatically available with all your Microsoft Cloud apps, you may need some help configuring and rolling out all its AI features within your organization. We're here to get you AI-ready.  
Custom
App Development &
AI
Integration
Using Microsoft's machine learning Azure AI models (including Azure OpenAI Service), Microsoft Copilot and GPT, we can integrate AI and machine learning into any of your custom software solutions. Incorporating AI capabilities into your custom application will enhance its functionality, delivering better productivity and next-level business intelligence.  
We provide various AI and ML development services including intelligent data analytics, natural language processing (NLP) for chatbots, sentiment analysis, speech to text or text to speech, AI image recognition, document and form processing, and more. 
The secret to effective AI implementation and achieving accurate results is selecting the right AI model for your needs and data quality. Our AI development process includes a deep dive into your business, processes and needs to select the best suited AI model and preparing your data for integration with that AI model.  
As with any custom software development project, user experience (UX) and user interface (UI) design plays a central role in making sure your users can interact with the AI-powered features of your app seamlessly.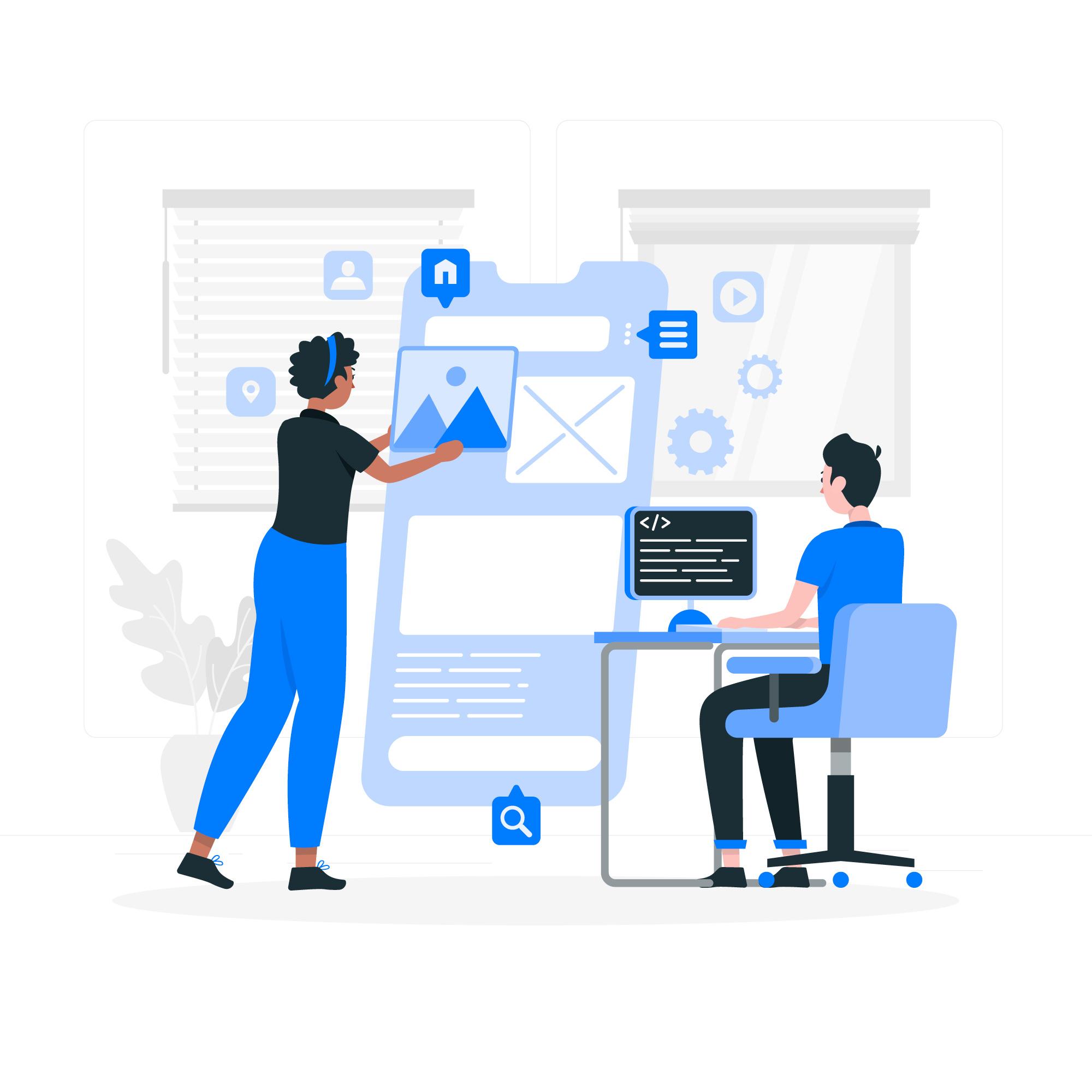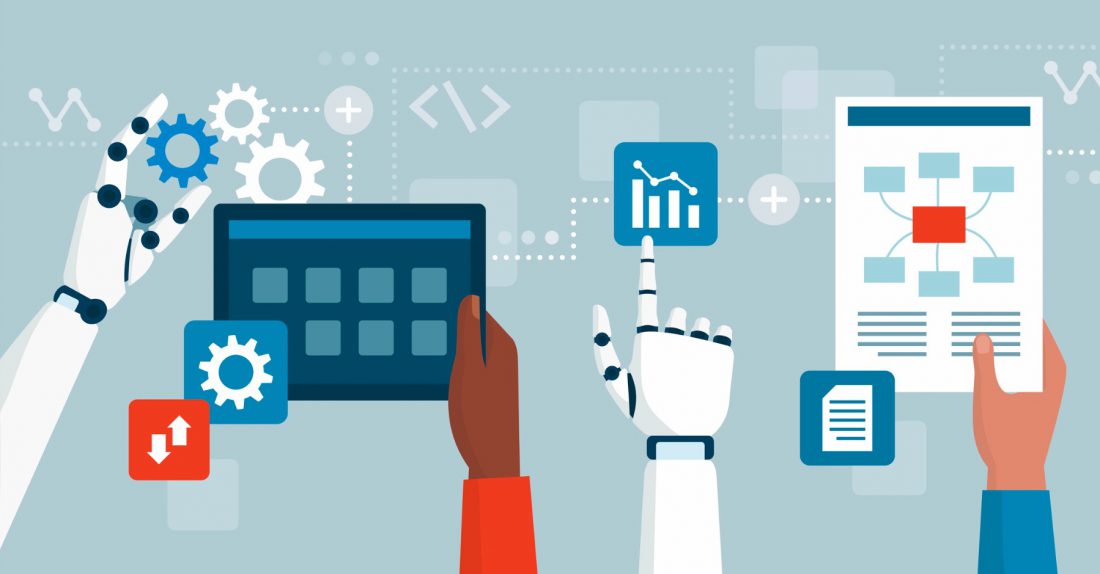 Our AI
Development
Approach
Our tried and tested software development process guides all our work, including AI integration.  
We take the time to understand your unique business needs—and the potential applications of AI-through collaborative meetings, brainstorming sessions, data audits, and feasibility assessments. Analyzing business data and insights is key to identifying the perfect AI opportunities.  
Then, we develop a roadmap for integrating AI seamlessly into your operations and choose the most suitable AI-powered tools that align with your requirements. Once the ideal AI tools have been identified, our team will work closely with you to integrate AI into your software application or website, ensuring a perfect fit and user experience.  
Responsible AI
D
evelopment
Since the majority of our AI development work involves Microsoft AI technologies, we share their commitment to the advancement of AI driven by principles that put people first. 
Microsoft efforts are guided by their AI principles and Responsible AI Standard. They build on decades of research on grounding and privacy-preserving machine learning.  
The Copilot System builds on Microsoft's existing commitments to data security and privacy. Copilot automatically inherits your organization's security, compliance, and privacy policies for Microsoft 365. Copilot large language models are not trained on your tenant data.