Designing, configuring and publishing a data-centric website has never been easier with the help of Power Pages. We can help you unlock the full power of Power Pages and build a stunningly personalized and scalable website to meet the most complex data collection needs.
The low code revolution meets website development with Power Pages.
An evolution of Power Portals, Microsoft Power Pages is a platform to create modern, data-powered external websites. It's ideal for customer facing sites that collect a lot of data such as booking pages, customer self-service, community services like registration, reporting or applications.
The enterprise-level capabilities and security will give you peace of mind when handling even the most sensitive customer data.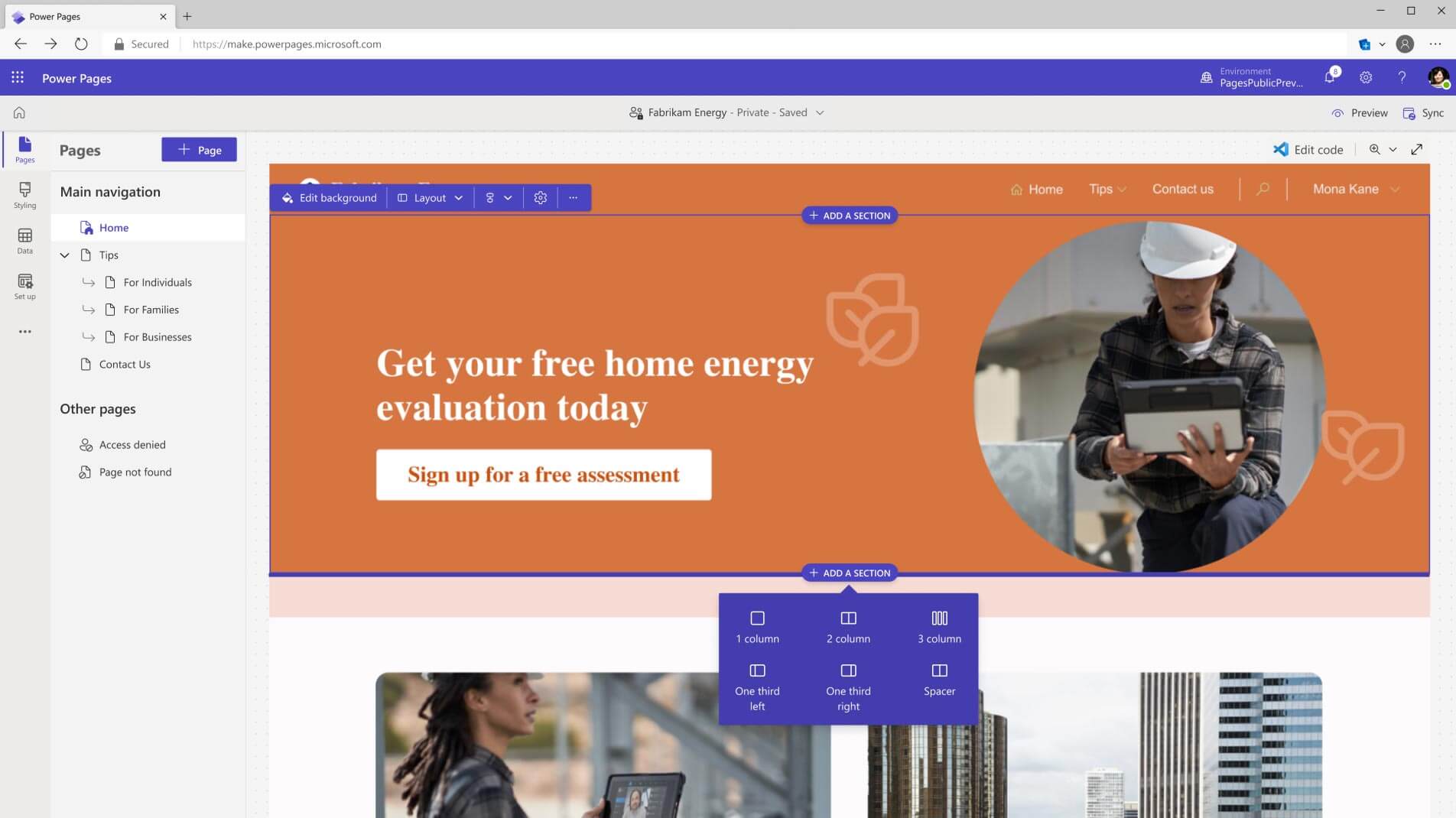 Enterprise-Level Security & Governance
Microsoft's security and governance features (such as integration with Microsoft Azure Web Application Firewall and Content Delivery Network (CDN) support with Azure Front Door) mean your customer data is safely stored. And you are in control of who has access to the data with clearly defined authorization rules.

Data Centric Design
Efficiency and actionable insights are at the core of Power Pages' data-centered design with the Microsoft Dataverse underpinning all data storage. Capture visitor data with smart forms, sort and search tabular displays of business data, and use the data workspace for modeling and visualization.

Power Platform Integrations
Enjoy the added benefits of all the Power Platform tools. Automate workflows, cloud flows, and extend business logic with Power Automate. Take your data visualization to the next level with Power BI. Build integrated mobile or web apps using Power Apps. All this while drawing from a single, common data source—Dataverse.

Responsive by Design
Websites built using Power Pages are natively responsive, mobile-friendly, and accessible on different devices. Your customers can connect to the site from any device and expect a consistent experience regardless of device or OS.
Power Pages Website Development
While Power Pages offers a low code option with templates to get a basic website up and running quickly, if you're looking for something more personalized and complex, we're here to help. We can take your website beyond low code with advanced developer capabilities to extend website functionality and incorporate personalized design features using tools like Visual Studio Code, JavaScript, web APIs and more. This will ensure your customers are getting an on-brand and unique website experience versus just out-of-the-box functionality.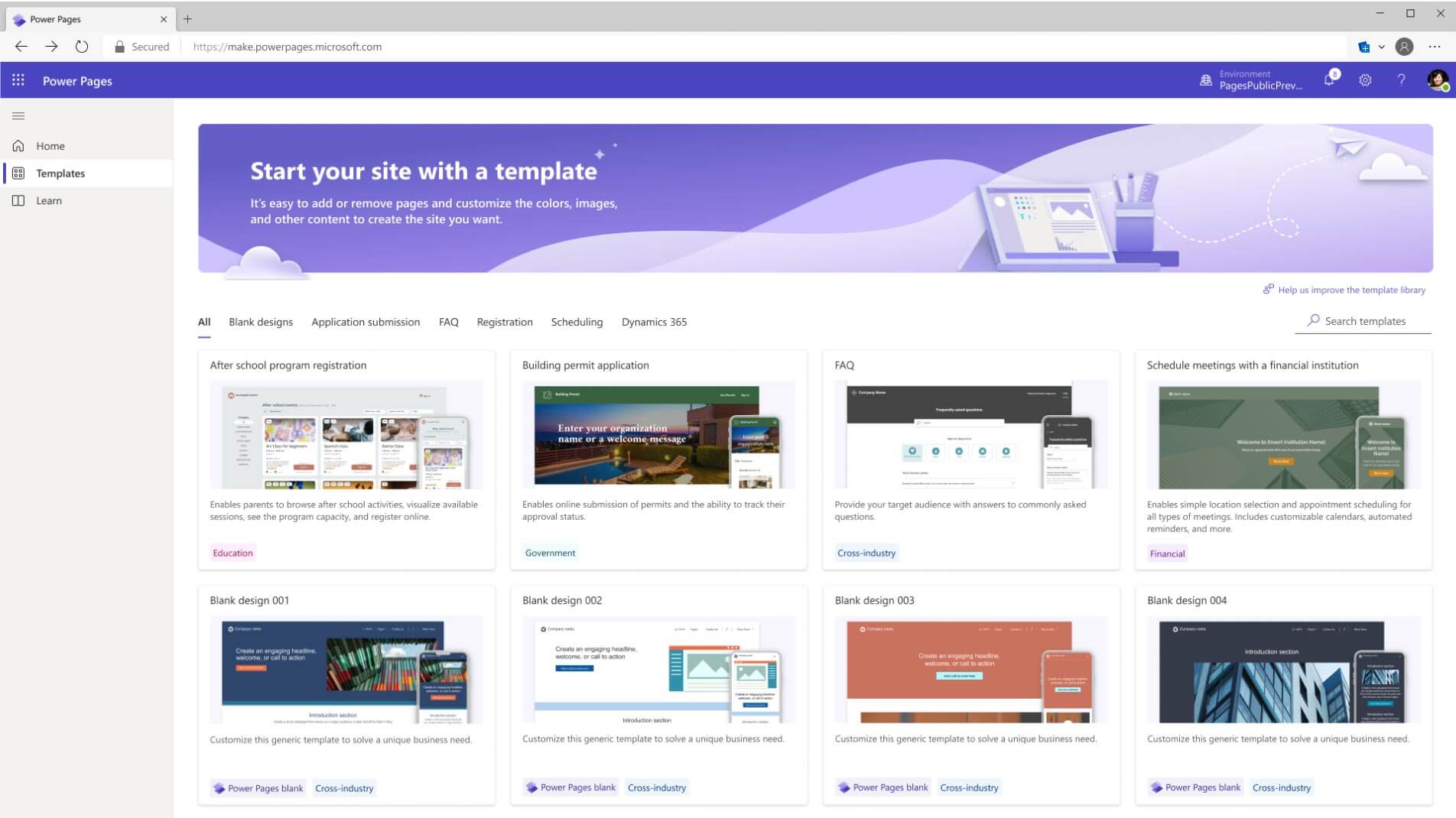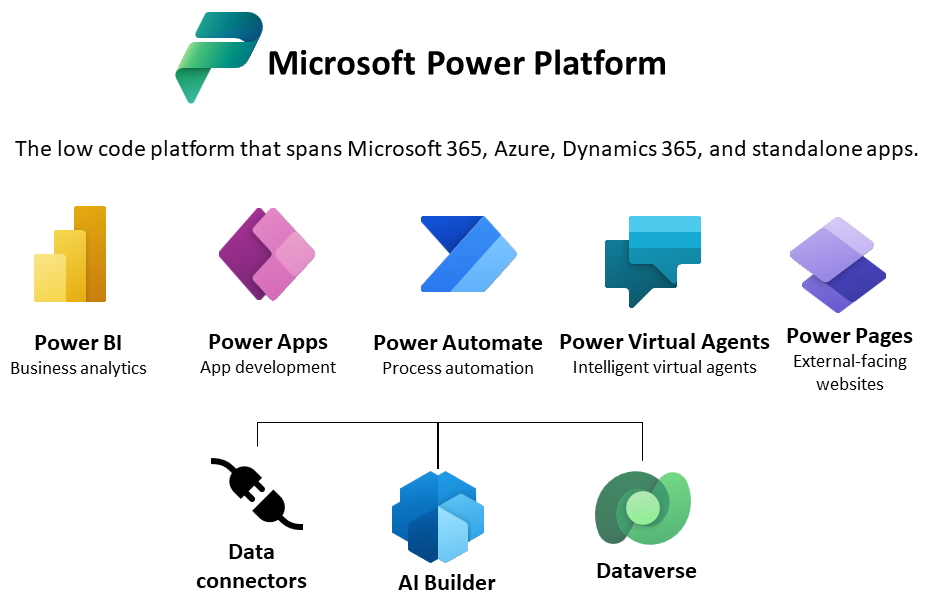 Microsoft Power Platform
Power Pages is part of the Microsoft Power Platform, an integrated applications platform that also includes
Power BI
,
Power Apps
and
Power Automate
. It is a platform to design, configure and publish external, data-centric websites. The Microsoft Power Platform offers opportunities to modernize your business applications and scale them on demand.