Take your business to new heights by moving to the cloud. Using cloud services to develop, deploy, host, and manage your software, data, and applications will allow you to be more agile, reduce cost, improve security, and scale your business faster.
THE RIGHT CHOICE FOR YOUR BUSINESS
Cloud-based application development puts all your data at your fingertips without the need for on-premises hardware or in-house IT resources. Cloud-based applications will empower your employees to collaborate more easily, boosting efficiency and productivity.
Migrating applications to the cloud is an important step in an organization's journey to digital transformation. But poor planning and execution can result in performance issues, service disruptions and skyrocketing costs.
We can ease the transition by selecting the right cloud technology stack for your unique business needs, migrating, or developing your cloud-based applications and training your users to be comfortable in the new environment.
As a Microsoft Gold Partner, we use Azure-based solutions for much of our cloud application development work. We also have substantial experience with Amazon Web Services (AWS) and Google Cloud, as well as private cloud partners Long View Systems and Equinix. We will recommend hosting your software in a public, private, or hybrid cloud based on your business needs.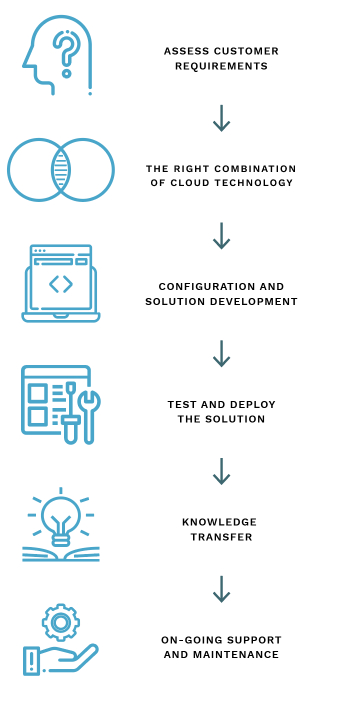 MIGRATING TO THE CLOUD IS A STEP TOWARDS
DIGITAL TRANSFORMATION
BOOSTING EFFICIENCIES AND PRODUCTIVITY
Why Migrate to the Cloud
Using cloud technology allows you to deploy and service applications quicker and scale easier as your every changing business needs evolve. Hosting your applications with a cloud service provider means less disruption and maintenance work for your IT team, freeing up their time to focus on other mission critical projects. Your employees will have the flexibility to collaborate anywhere, anytime boosting productivity. Large cloud providers, such as Microsoft Azure, AWS, or Google Cloud, assume responsibility for data protection and have access to the best security solutions and resources. Furthermore, all of your data can be stored in Canada in their local datacenters. Finally, it reduces your IT costs by removing the need for in-house server maintenance and converting hosting from a fixed to an operational expense.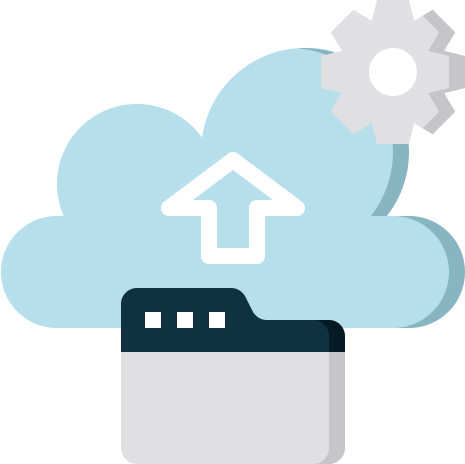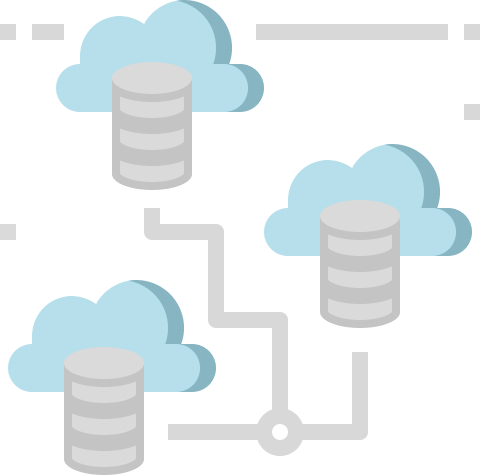 Cloud Development & Integration
There are many cloud application development tools to consider when tailoring your solution. From creating powerful web and mobile apps on Azure App Service, connecting apps to the high-performance Azure SQL Database, to modern application development using Kubernetes or Docker container platforms. Using a customized toolset, we can build secure and scalable applications and databases precisely tailored to your unique industry, business needs and processes. Developing and deploying applications in the cloud is much faster than doing so on premises. It also gives you more flexibility and agility in how you manage and scale your business applications. We can also set up powerful integrations between your cloud and on-premise applications and Office 365 tools such as Outlook, OneDrive, SharePoint Teams, and Dynamics 365 CRM—boosting the efficiency of all your business applications and productivity of your team.
Cloud Architecture & Migration
Migrating legacy or on-premise applications to the cloud is a great way to modernize your business and start enjoying the advantages of cloud technology. But like any IT project, it can be complex, resource intensive and disruptive. We are here to help. Whether you require a public, private, hybrid or multi-cloud environment, we will assess your business needs, help decide which applications to migrate, choose the right cloud provider, prepare the architecture and data, and complete the migration. It is important to take stock of your application inventory and integrations and develop a solid architecture for the new cloud environment that will serve todays and tomorrow's business needs.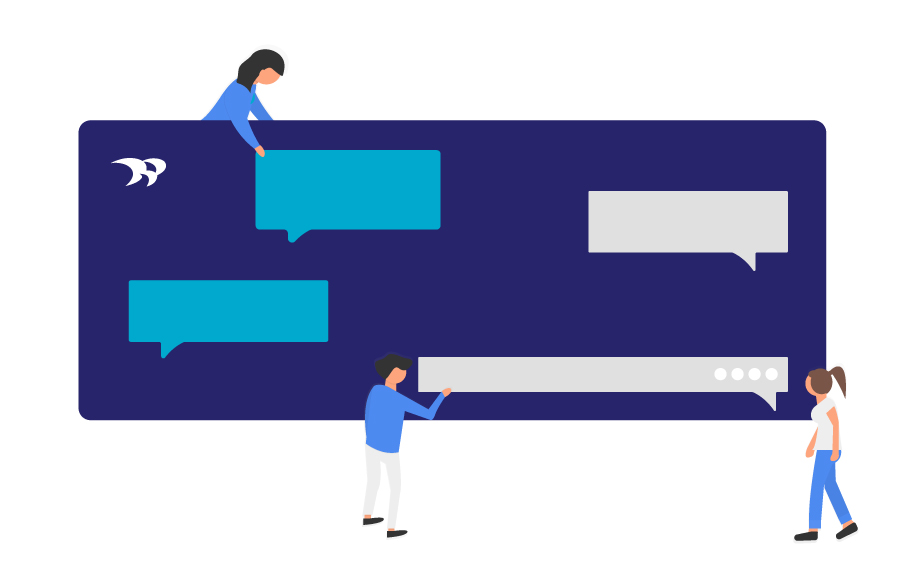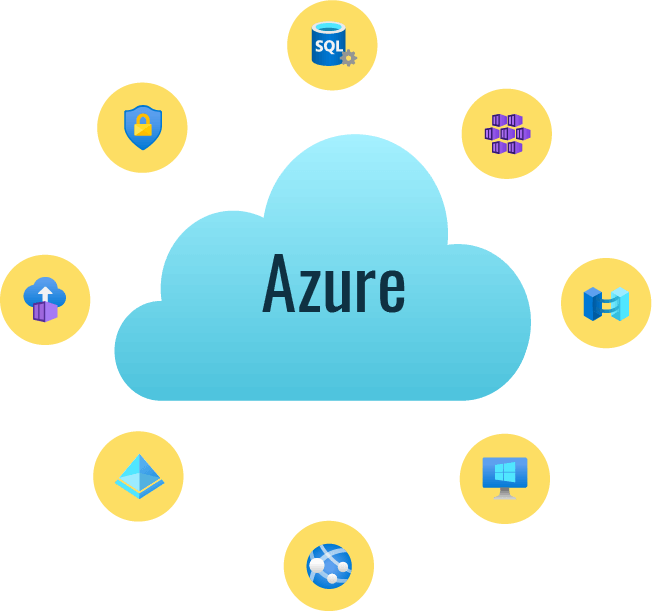 Why Choose Azure Cloud Development
On Microsoft Azure you can host your current applications, rapidly develop, and deploy new applications, and manage your application inventory—all while taking advantage of the efficiencies cloud technology delivers. Azure's suite of products allows you to accelerate the migration and modernization of your software by deploying scalable, protected, virtualized, or containerized infrastructure; quickly developing powerful web and mobile apps on Azure App Service; storing data on the industry-leading SQL Database; unifying on-premises, hybrid, and cross-cloud hosting.
Cloud Development Process
We ensure the cloud-based solutions we develop are tailored to your needs and performing as expected. To that end, we follow a rigorous discovery process that includes assessing your requirements, designing a solution using the right combination of cloud technologies, testing, training, and deploying. We also offer various levels of support ranging from ad hoc as needed, right up to 24 x 7 x 365 support if required. Most importantly, we ensure that the data collected is stored in a highly secure and reliable environment such as Azure, AWS, and Google, and that it is frequently backed up, never lost, and always accessible, anytime, everywhere.