You get to work, see the task list waiting for you and your head almost hits the desk. Sound familiar? What if some of those tasks could be automated to free up time and help you work more efficiently?
That's exactly what Power Automate (formerly Microsoft Flow) can help you achieve. Using this toolset, we can help you automate simple tasks like approvals, and more complex business processes with cross-application integrations.
Repetitive tasks, like lead capturing, can become multi-step workflows. Your workflows can include conditions that need to be met before triggering an action. The customization options within Power Automate are robust, empowering your organization to work smarter by focusing their efforts on high-value tasks.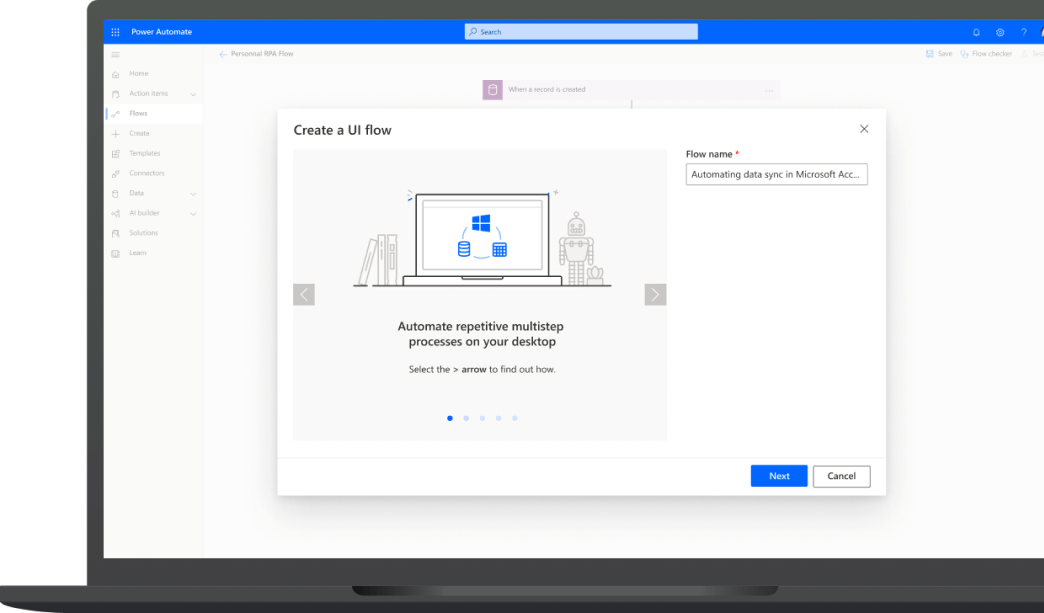 Why Choose Power Automate

Process Automation
Create, use and share automated workflows to minimize repetitive tasks in your daily work. Mundane tasks which can be automated include request processing, document approvals, notifications, reminders and more.

Robust Integrations 
Unlike its predecessors (Dynamics workflows, SharePoint workflows), Power Automate can easily interact with other same or third-party applications such as Office 365, Dynamics 365, Dropbox or Twitter, enabling more sophisticated workflows.

Less Time Wastage
Automating repetitive, time-consuming but critical business processes will free up your employees' time to focus on more complex tasks on their to-do list. Tasks that more directly contribute to business growth.

Business Value
With the endless possibilities for building automated workflows, Power Automate enables your team to re-allocate time usually spent on routine tasks, to outputs that generate measurable business value and contribute to the bottom line.
Power Automate Implementation
The process automation offered by Power Automate can be a game-changer for your business. We can help you identify which tasks make the best candidates for setting up workflows by doing a detailed exploration of your daily operations, then design and build custom solutions using Power Automate. Many tasks can be automated, ranging from simple push notifications to complex business processes with several steps spanning different applications. Think request approval, data entry, employee onboarding or inventory management. We are here to support your automation journey every step of the way including training and support to make sure you're getting the most out of your solution.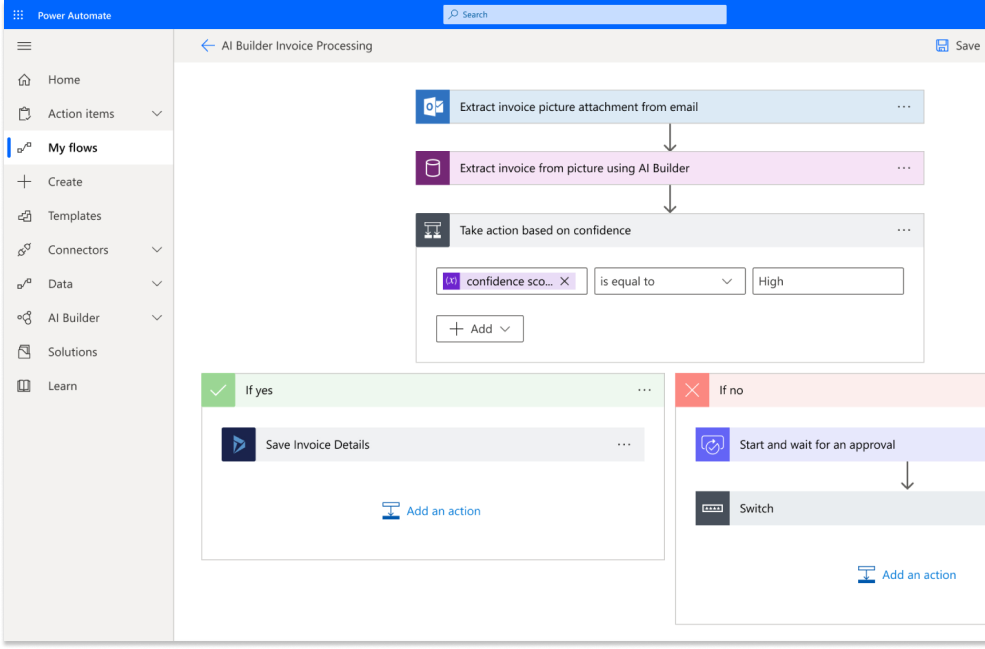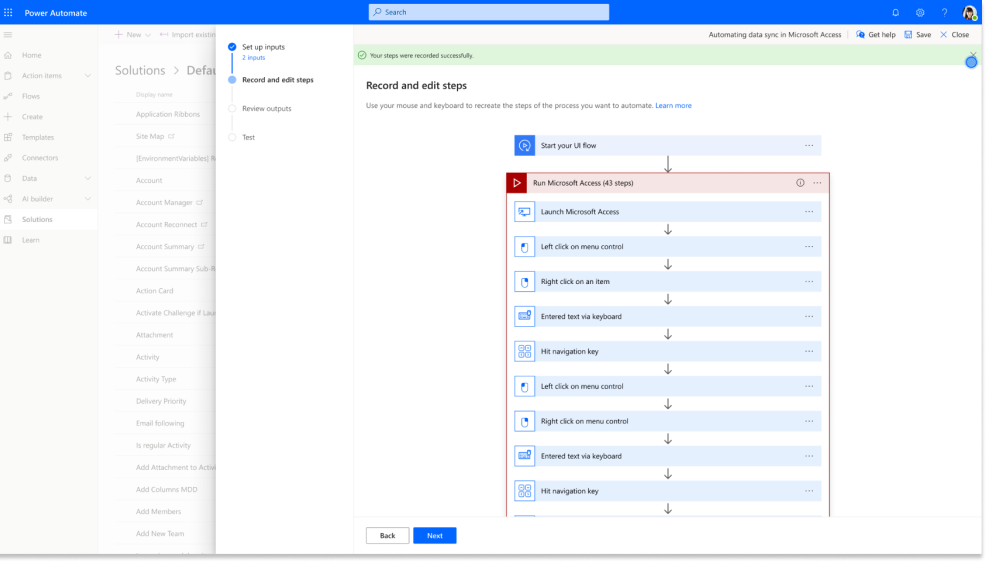 Power Automate Custom Connectors
Power Automate allows you to connect over 35 Microsoft and third-party applications including SharePoint, OneDrive, Dropbox, MailChimp Twitter and more. Out-of-the-box, it includes built-in templates and flows, but it also gives you the capability to build custom connectors. We can help architect and build customized connectors, which securely connect to on-premise or cloud-based data, for complex task automation using all your data sources. We can also embed Power Automate into your existing business applications where employees already do their work, to minimize the learning curve and improve adoption rates.
Microsoft Power Platform
Power Automate is part of the Microsoft Power Platform, an integrated applications platform that also includes
Power BI
,
Power Apps
and
Power Pages
. It's a service that enables you to build custom applications that unify and automate your business operations. The Microsoft Power Platform offers opportunities to modernize your business applications and scale them on demand.