Welcome to the future of business application software. What is the Microsoft Power Platform? It's an integrated application platform that combines the process automation capabilities of Power Automate with the analytics services of Power BI and the tailored user experiences of Power Apps to build sophisticated business solutions.
Designed to Work Together
Power BI, Power Apps, Power Automate and Power Pages are designed to work together, enabling you to build applications that unify and automate your operations. All applications built on the Microsoft Power Platform work with the underlying Microsoft Dataverse (formerly Common Data Service) helping bring your data together to uncover insights as well as customize and extend Microsoft 365, Dynamics 365, and Azure capabilities.
The Microsoft Power Platform offers easy, out-of-the-box functionality, but it is also capable of very complex customized solutions that you might need help with. As a Microsoft Certified Gold Partner, we are here to help you get the most out of your Microsoft technology.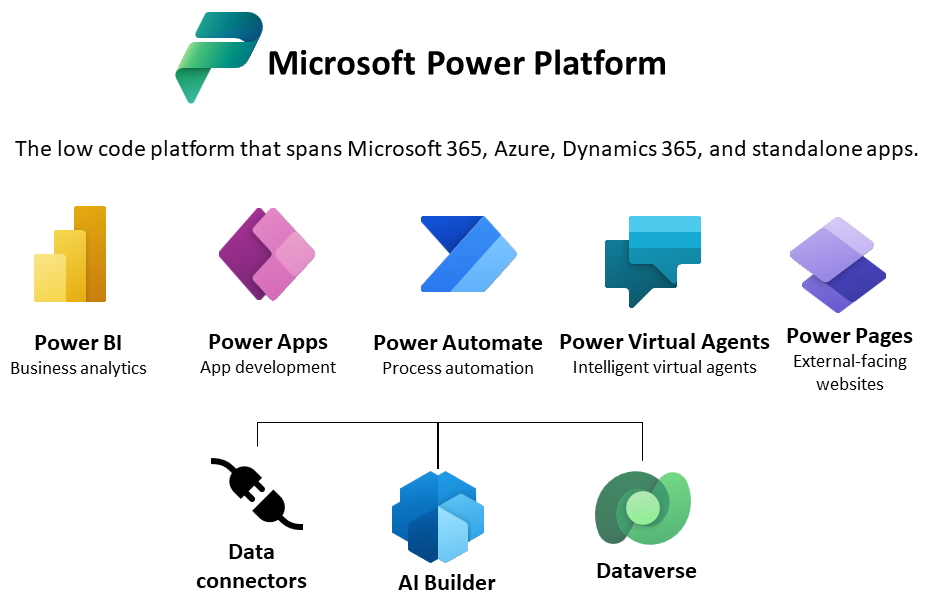 WHY CHOOSE THE MICROSOFT POWER PLATFORM

APPLICATION MODERNIZATION
The Microsoft Power Platform enables your team to more rapidly build connected apps and processes on the foundation of the Microsoft Dataverse (formerly Common Data Service). These can replace scattered data in legacy systems like Access, SharePoint or Excel providing improved scalability, security, efficiency and proper data sharing.

Unify & Automate Operations
Integrate your various Microsoft and third-party applications and extend their capabilities using the Microsoft Power Platform. This allows you to connect data across applications and automate processes, freeing up your employees' time while providing cross-unit business insights.

Scale on Demand
Building, deploying and integrating mobile or web apps for specific business units and processes has never been easier. As your business grows and your needs evolve, the Microsoft Power Platform gives you the flexibility to quickly adapt your applications. Since it is a cloud-based platform your organization won't need to worry about processing, database scalability or technical infrastructure. Your platform costs can scale up or down seamlessly based on the size of your business.

Grow Smarter
The 360 visibility into your organization, all its business units and data give you unprecedented power to make informed and timely decision to help grow your business. With the Microsoft Power Platform, you can also grow smarter by adapting processes and information flow as needed, so they don't hinder your growth.
Microsoft Power Platform Development
While the Microsoft Power Platform was designed to be low-code or no-code, building and customizing applications is harder than it appears to someone with little experience in systems development. It still takes time to plan, execute, test, train users and maintain applications. Your team may not have the skills or the time. This is where we come in. We've been successfully developing business solutions using Microsoft technology for over 22 years and we are here to guide and support you every step of the way.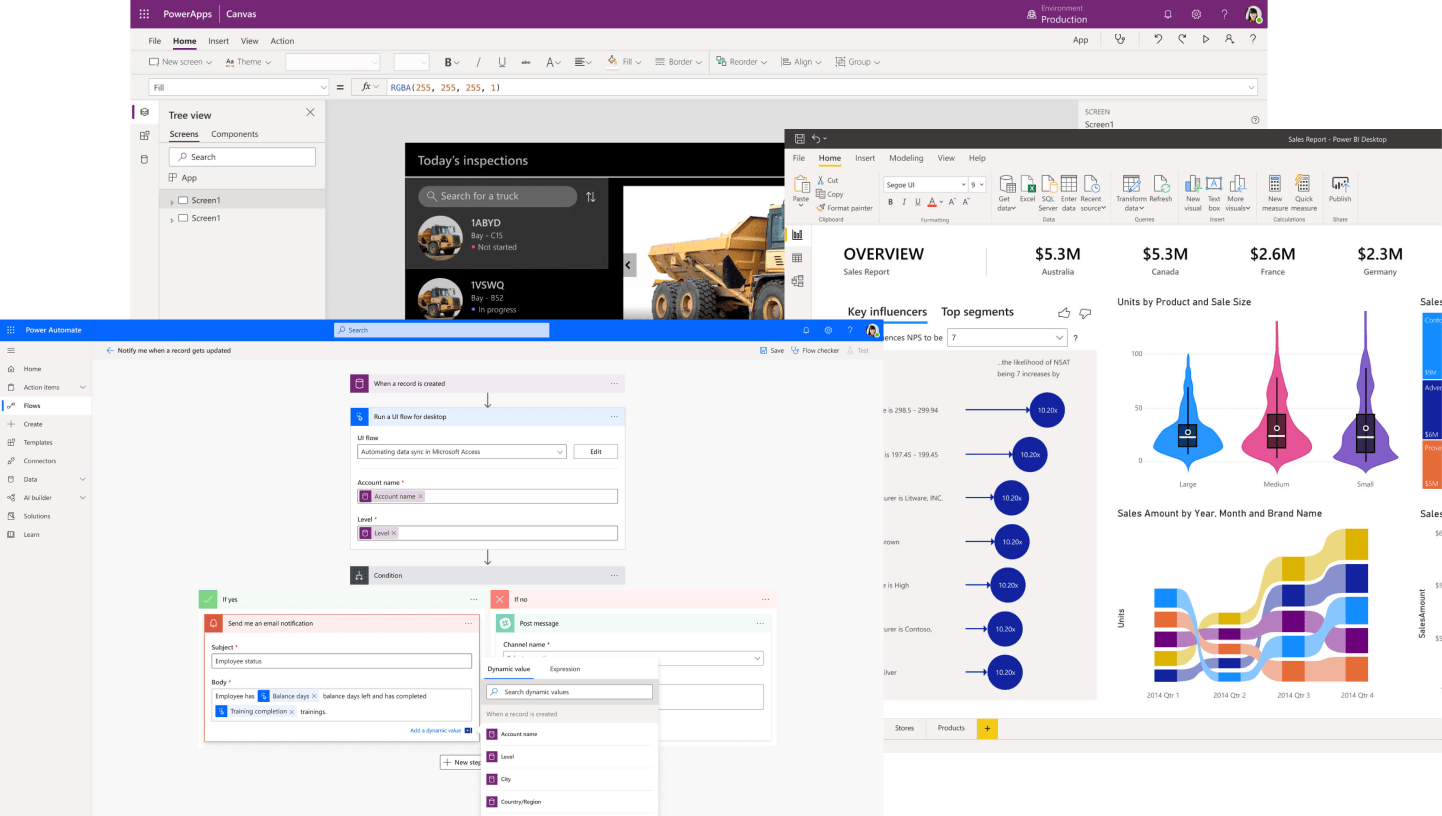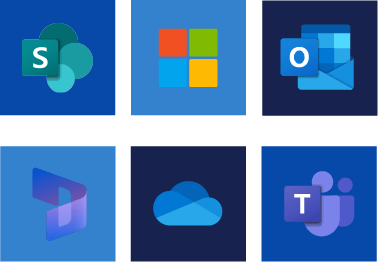 Microsoft Power Platform Integration
Microsoft has built hundreds of Data Connectors that enable easy integration between Microsoft applications and third-party services and databases. While many of these exist out of the box, the Microsoft Power Platform is capable of much more sophisticated, customized integrations with your internal IT systems. It can also be used to extend the capabilities of
Microsoft 365
,
Dynamics 365
and other Microsoft services. Sounds complicated? We're experts at it.
Microsoft Power Platform Development Process
We ensure a successful outcome for every software development project by beginning with a detailed discovery process. We take the time to understand your business, objectives, application users and IT systems. Then we map out a project plan, decide on the technology mix and development method that's most appropriate. As we build, we check in often to make sure the customizations and integrations we're working on will meet all your needs. We're flexible and nimble and make it easy to work with us.