Whitecap's leadership team has decades of experience on

leading-edge software development and IT work for some of the world's

most respected tech companies. Coupled with our outstanding business

acumen, you can trust you are in good hands.

​
Robb Carmichael
Founder & CEO
Robb is the original founder of Whitecap Canada Inc., which he started in November 1997, and is the single largest shareholder in the company. Although he is no longer active in the day-to-day operations of Whitecap, he still oversees performance of the company, and acts as a consultant/adviser to Dan Carmichael, the company's President.
"I am truly proud of our staff, their dedication to our company, our values, their commitment to quality and the pride they take in their work. We are so lucky to have customers we enjoy working with across such a broad spectrum of industries and markets. Because of this, our work is totally engaging, diverse and extremely interesting."
Dan Carmichael
President
Dan Carmichael is the President of Whitecap Canada. Dan defines the strategic direction of the company and oversees the day-to-day operations while promoting Whitecaps' culture with an emphasis on growth and profitability.
Dan is a seasoned technology executive with a proven track record of success in a variety of industries.
From 2018 to 2022, Dan was Whitecap's VP of Sales and Business Development. He joined Whitecap Canada from Dell Technologies, where he worked in various roles from 1998 to 2018, servicing clients all around the world.
He graduated from Ryerson University with a bachelor's degree in Business Administration and Information Systems.
Mike Fattori
Executive Vice President, Technology & Chief Security Officer
After beginning his career as a systems engineer at Xerox in Toronto, Mike worked as a security specialist, and then a Senior Systems Engineer at Hewlett-Packard for 11 years. Over his 25-year career, Mike has been involved with all facets of IT including: systems design, network architecture design and implementation, database design, software development, project management, security (firewalls and VPNs), infrastructure design and deployment, and operations support. Today Mike is responsible for research and development, solutions architecture and directs Whitecap's technology strategy.
Dallas Nairne
Vice President, Finance & Administration
Dallas joined Whitecap in 2003 and has had the pleasure of interacting with the many skilled Whitecap Professionals and developing great friendships within the Whitecap organization. Since Whitecap is a client centric firm, Dallas has connected with many fine people over the years that have become valued business partners. Whitecap has quintupled its revenue base over this period, working in varied Canadian industries and software technologies.
Dallas is a Chartered Professional Accountant and is responsible for Financial, Accounting, Legal, Insurance and Administrative functions at Whitecap. Prior to joining Whitecap Dallas headed up an Accounting Practice firm for twelve years. The company's primary focus was Financial Statement Preparation, Corporate tax and personal tax filings along with small business consulting. Prior to this Dallas worked for Public Accounting firms as well as in the mining industry.
Palmo – Photo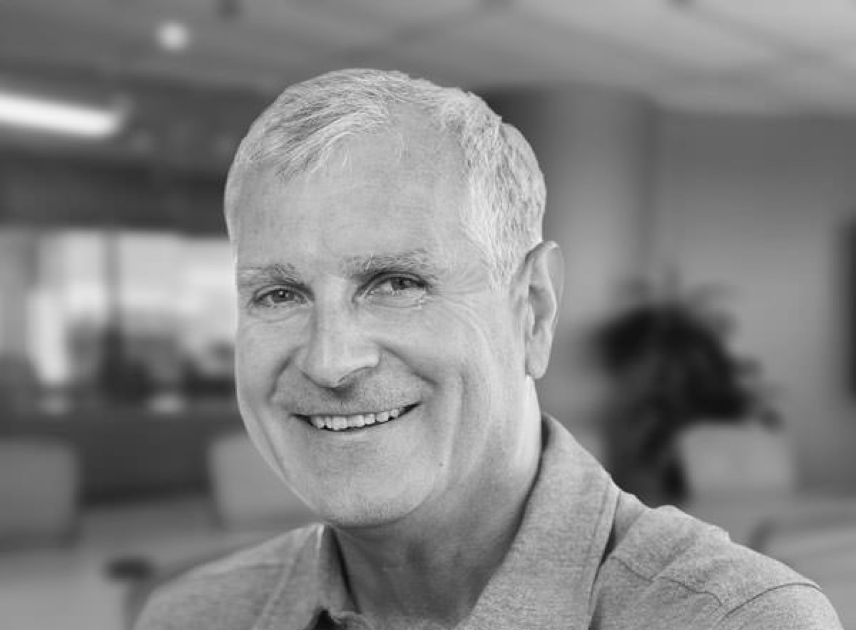 Palmo Venneri
Vice President, Select Accounts Delivery
Palmo is responsible for Major Account project management as well as managing and leading one of our growing and enviable team of e-Business application engineers. He joined Whitecap in 2000 with a wealth of IT experience, as well as a proven and excellent track record for managing people and important business initiatives.
Palmo enjoyed a 17-year career with Levi Strauss Canada where he held various positions within the IT organization including Technical Specialist, Business Consultant, Project Manager, and Manager of Systems Development. His responsibilities included leading Levi's programming and development team, including the company's Distribution systems and e-Business initiatives.
Prior to joining Levi's, Palmo worked for Hewlett-Packard (Canada) Ltd. for three years as a Senior Systems Engineer. While at HP Palmo worked extensively as a technical specialist on HP's commercial computer systems. Palmo received a Bachelor of Mathematics (Co-op) in 1981 from the University of Waterloo and a Certificate from The Leadership Institute at Boston University, School of Management in 1997.
Stephen Graup
Vice President, SharePoint Practice, Utilities & Select Accounts Delivery
Stephen has worked in the IT field for over 30 years, across many industries, primarily in software development and consulting. Stephen joined Whitecap in 2005 bringing his extensive experience and leadership skills to the organization. He is responsible for managing many of Whitecap's large, strategic client engagements ensuring all stakeholder's needs are met. Additionally, he is the Product Manager for Whitecap's MyHydroEye SaaS offering to local electricity distribution companies and manages Whitecap's growing SharePoint practice. Stephen attended the University of Toronto and Centennial College and has his PMP designation.
Pratap Mahendran
Vice President, IT
Pratap has been working in the IT industry for over 18 years. He joined Whitecap in 2008 and is responsible for IT Infrastructure, Architecture, Internet Systems Security and overall IT Operations and Management. He has a solid mix of technical, technological, and managerial experience. Pratap comes with a strong knowledge and experience with numerous enterprise level hardware technologies, networking topologies, security, OS platforms, data center related technologies, disaster recovery and complex IT projects. He has worked with various cloud platforms such as Azure, Amazon, Google Cloud (GCP) and private clouds. He also has experience in project management for IT infrastructure and data center related projects.
Paulina Zelazny
Director, Marketing
Paulina joined Whitecap in 2019 and is responsible for growing our customer-base through inbound marketing with a focus on SEO, content and social media marketing, and paid advertising. Paulina has over 15 years of experience in B2C and B2B marketing—both agency and client side. She has worked on large-scale marketing campaigns for technology companies such as Intel, Toshiba and Thunderbolt. Paulina has a BAH in Psychology and Sociology from Queen's University. She has also completed the Corporate Communications program at Humber College, and Marketing and Leadership programs at the Smith School of Business at Queen's University.
Maryam Baig
Director, Project Management Office, MBA, PMP
Having joined Whitecap's leadership team in May 2018, Maryam brings with her over 15 years of experience as a Portfolio Manager, a Business Analyst and for the past ten years, as a Senior Project Manager. Her career spans many industries including most notably Financial Services, Telecom and Not-for-Profit. Prior to joining Whitecap, Maryam established and ran the Project Management Office at the Canadian Cancer Society (CCS), where she was responsible for the nationwide portfolio of IT and Business Process Reengineering projects. Maryam has an MBA in Marketing and Management Information Systems (MIS) from the Institute of Business Administration, Karachi, Pakistan.
Peter Kaznowski
Senior Project Manager
Peter is a result oriented professional with over fifteen years of Information Technology, process improvement, and project delivery related experience. He is highly skilled at merging customer and user needs with business requirements and logistical considerations to meet project deliverables. During his tenure at Whitecap, Peter has successfully delivered projects for: Canadian Cancer Society (multiple engagements), MS Society, Peel Regional Police Association, First Ontario Credit Union, Woodbine Entertainment Group, RiskCheck Inc., and others. Currently a Project Management Institute (PMI) member, Peter is in the process of pursuing his Project Management Professional (PMP) designation.
Callout Box
Our Process
Process has been integral to our success as a company. Learn about our development approach.