Whitecap is a leading Toronto-based custom software development company also specializing in website design, development and eCommerce. We have been designing and developing custom websites and eCommerce solutions for over 20 years. Our very first eCommerce customer was Justwhiteshirts.com back in 1998, one of the very first fully automated online stores in Canada.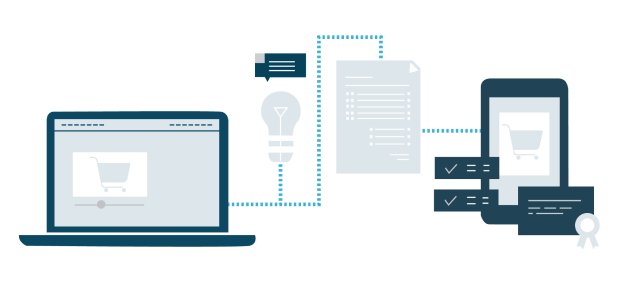 Whether it's rebuilding an old website or designing and developing a new online presence, we will work with you to build a customized solution that delivers the best results for your business and customers.
Your website is how you position your brand, communicate your value proposition, engage with your customers and drive leads or sales. A cookie-cutter website just won't do.
Website Design
We design beautiful, functional and responsive websites with your users in mind. With a strong focus on UX/UI design best practices, we make sure the solution we build not only looks great but is also simple, intuitive, engaging and memorable for your customers. We go through various stages such as prototyping, interface design, user experience optimizations and testing to deliver a website design that delights your customers while meeting your business objectives.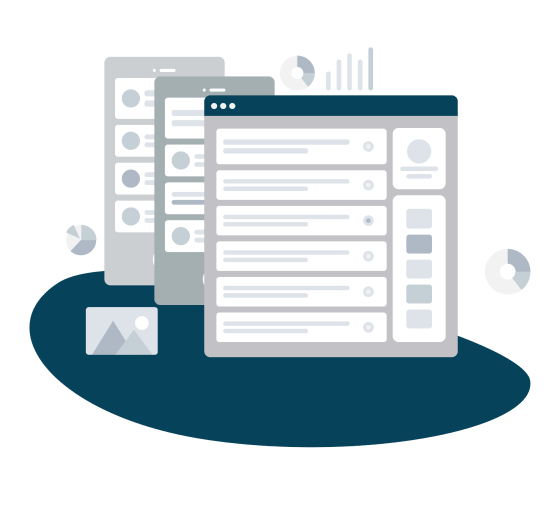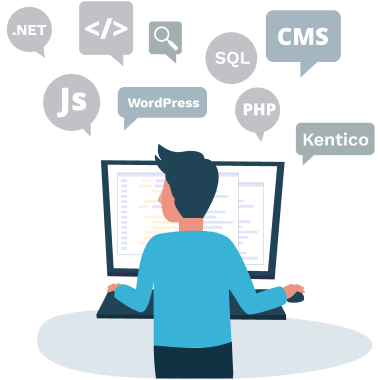 Website Development
As a software development company, our technical abilities to deliver high-performing, secure and integrated solutions go beyond those of a web design agency. We carefully select the technology solutions that meet your unique website needs. We have extensive expertise with platforms such as WordPress, Sitefinity and Kentico, and various code languages like ASP.NET, MVC, C#, SQL Server and JavaScript. Our end-to-end website development solutions include infrastructure, security, hosting, CMS platform development and ERP or CRM integrations. All with strict quality and performance testing every step of the way.
eCommerce Solutions
If what your company requires cannot be satisfied with a standard eCommerce solution, let Whitecap develop a more customized solution to achieve your business growth objectives. We will help you build a high performing, ROI enhancing, seamless omni channel experience that will help convert shoppers into customers; all optimized for mobile shopping. Using the eCommerce solution that works best for you—such as WooCommerce, Shopify, WiX or BigCommerce—we can fully customize the design, checkout and shipping experience of your online store. Plus, we can build any additional functionality you need from product and inventory management to customer and order management.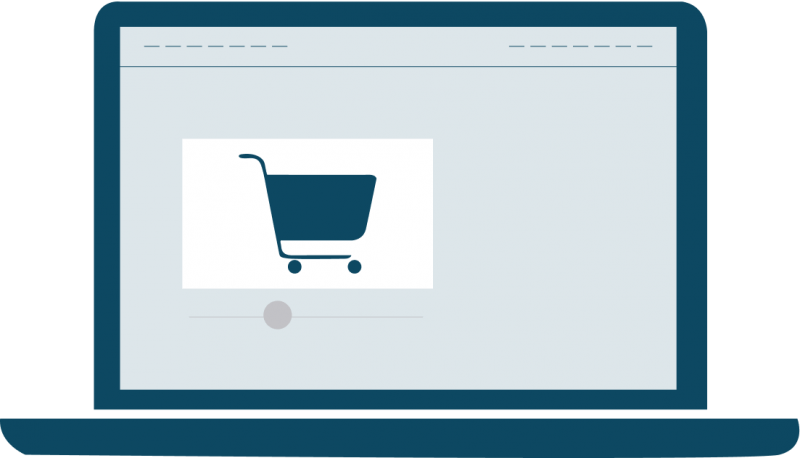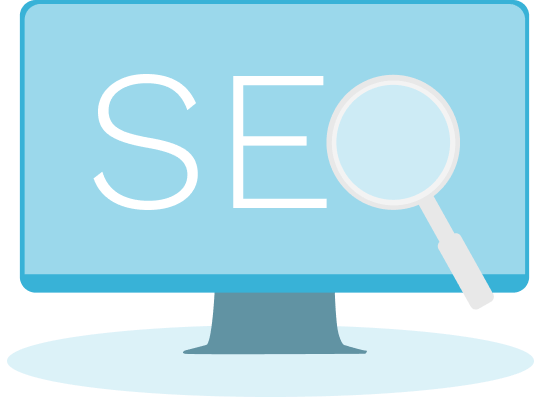 Search Engine Optimization (SEO)
What does SEO mean? Making sure that your web pages are crawled, indexed and ranked by search engines like Google. The higher your pages rank, the more visibility they have and that drives more people to your website–increasing leads and sales in return. We build websites with all the technical SEO best practices in mind, such as: site speed, optimized code, proper use of headers, title tags, meta descriptions and 404 redirects. We can also provide support with on-page content strategy and development, keyword research, website audits and competitive analysis as needed.
Content Production
People often scan through websites without reading all the content, so it's important to communicate with great media as well. Our talented and experienced team of designers will help develop a unique visual identity that effectively tells your brand story. When developing a website, we take great care in selecting media that will inform, awe and guide users as they journey through your pages towards their goal. We can also design custom visual elements such as logos, icons, infographics, animations and even short animated videos.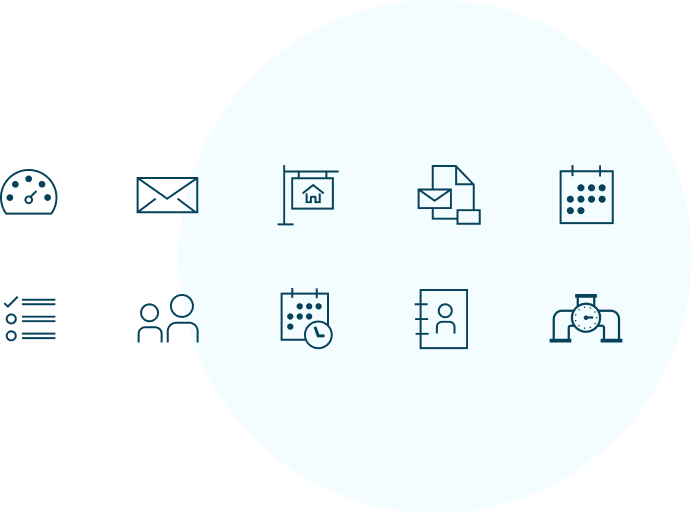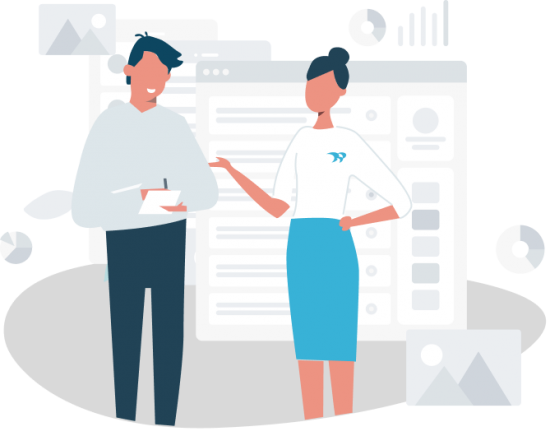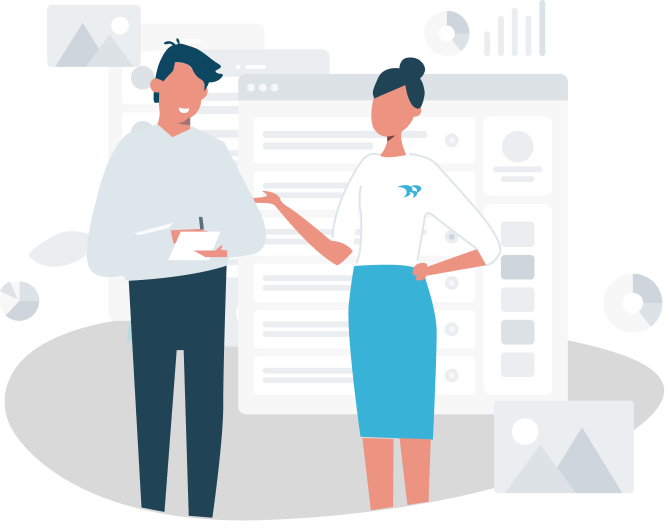 Web Design & Development Process
Before we start building your website, we will conduct in-depth research to understand your business, customers, goals and expectations. Then we will map out a detailed project plan and decide on the web design and development approach that will work best for you. As we develop, we will be in constant communication with you, reviewing progress, testing and pivoting as needed. Once your new website is live, we provide various levels of support options ranging from ad hoc as required right up to 24 x 7 x 365 support.
Testimonials & Case Studies