The data we collect is only as valuable as what we do with it. Companies need actionable business intelligence (BI) from that data so they can make decisions that allow them to pivot quickly in a changing world. 
A Digital 

Disconnect
We're collecting data from a wide range of sources from IoT devices and sensors to the information collected through software, cloud services, and social media. It's not surprising the amount of information we have at our fingertips is growing faster than ever. IDC's 2021 datasphere research says data creation and replication will compound at an annual rate of 23% from now until 2025. 
Compounding the issue of the sheer volume of data coming into an organization is the fact that data is becoming stale faster than ever before. Where we used to be content to look at month-end reports that were delivered in the middle of the following month, today, businesses need to be more agile and responsive. 

Common Challenges to BI success
BI isn't new, but in our data-centric world, BI's importance is increasing. The global business intelligence and analytics market is expected to reach a value of USD 60.49 Billion by 2027. 
In its basic form, BI sounds simple: it's the collection and analysis of data. In practice, it's challenging for companies to implement effectively. Some of the hurdles businesses face in their quest to turn data into actionable business intelligence include: 
Understanding BI – It's not just Big Data. Too often BI initiatives fail simply because companies don't really understand what BI is and what it can do.

 

Data disconnect – There can be different perspectives on what you want to know or need know based on your role in the organization … which can lead to companies pulling and analyzing information that fails to yield the results they want.

 

Disparate sources of information – All too often, corporate data is collected and stored in a range of different applications.

 

Resources – There is a shortage of BI professionals, so you might not have the experts on hand to deliver on your corporate goals.

 

Time – If it takes too long to analyze the information, it will lose relevance. BI initiatives need to provide near to real time results.

 

Picking the right solution – A company needs to understand the different solutions to align capabilities with their requirements.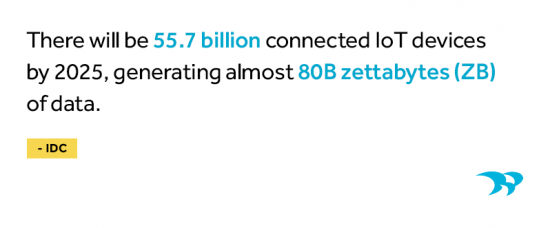 Benefits of B

usiness 

I

ntelligence 

S

oftware
To bridge the gap between data and decision-making, we like the capabilities we're seeing from Microsoft's PowerBI platform including: 
Connect to data from more than 120 different sources: There are hundreds of different data sources you can use with PowerBI; many you are likely already using including Excel, Microsoft Dynamics 365, Salesforce, QuickBooks, and Google Analytics, as well as cloud-based databases like Azure SQL Database, and even social media platforms like Twitter, Facebook, and LinkedIn.

 

It's designed for non-techies. User Experience (UX) has been cited as a barrier to BI adoption. PowerBI addresses this issue with a user-friendly interface.

 

Leverage data visualization tools: Data visualizations help businesses make quick decisions based on data from multiple dynamic sources.

 

You can compose reports using natural-language queries … ask a question, get an answer … no more complex queries that don't get you the information you're seeking.

 

If your organization already uses other Microsoft solutions like Office 365, Power BI will feel familiar. It also integrates easily and seamlessly with Office 365 Groups and Microsoft Teams.

 

In the office or on the go: Native apps available for iOS, Android, and Windows devices so you can use PowerBI on any device.

 

On-Prem and in the cloud – Data can be extracted directly from the cloud, on-premise, and hybrid systems without complicated manual exports and imports. In other words, you don't have to model data in native systems before integrating it and this means you can access and report results more quickly and seamlessly.

 

With access to so much data, security is a critical consideration. PowerBI has persistent protection that keeps working even when you're sharing outside your organization. In addition, Power BI automation lets you set rules to control who can see specific rows of data within a report, making your information even more secure.

 
The Bottom Line: Gain the Benefits of BI 
When done right, BI is a powerful tool that helps businesses turn their data into actionable insights that can help to speed decision-making in a fast-paced world. But, like many solutions, getting it set up correctly (and securely) is important to leverage its power (and that's where we come in). 
Do you need BI for your business? Need help turning data into actionable insights? We can help. Let's chat. 
Learn about other ways to get more out of your business applications.