How It All Began
I was 42 years old in 1997 when I made the decision that I could no longer work for a big company as I had for the first 15 years of my career. If I was to be happy and inspired for the next 25-30 years, I absolutely needed to quench my entrepreneurial thirst and run my own business.  
At the time, I had a well-paying job as Vice President of Sales for Toshiba Canada. My wife Deb had a great job in marketing at IBM, and our daughter Geneva was just three years old. It's never easy taking a risk in the face of uncertainty. With a comfortable, secure job and a young family to think about, there was a lot on the line.
There were more than a few naysayers questioning our decision and some sleepless nights that added to the stress in those early years. I remember the night Deb and I signed the papers putting our house up as collateral for the line of credit we needed to operate the business. Believe me, that's a very uncomfortable feeling.
But I remained focused, steadfast, determined and tenacious. I simply refused to fail and always found a way around every roadblock.
Energy and persistence conquer all things.—Benjamin Franklin
The Secret to Success
I learned early on that it is the people that make a company great. Happy, motivated employees lead directly to happy, satisfied customers.
So, I've always made it a priority to not only hire highly skilled and talented people, but to really get to know each one. To connect with them on a personal level. It helps me to be a better leader and to create a productive and balanced workplace where people are happy.  
And when you truly enjoy the company of your team, as I do, you've really hit the jackpot.  I am lucky enough to consider each one of my "Whitecap Family" a friend. It makes coming to work every day a very enjoyable experience.
Part of building a great team is building a great culture. I am proud to say that Whitecap has a very open, diverse, collaborative and family-oriented culture, where we all work together towards a common goal. It is one of our greatest differentiators and just one of the reasons so many of our clients stay with us long-term.
You don't build a business, you build people, then people build the business. —Zig Ziglar
A great culture leads to employee loyalty, commitment, dedication, striving for excellence and a passion for the work—all the things that make the Whitecap team so special.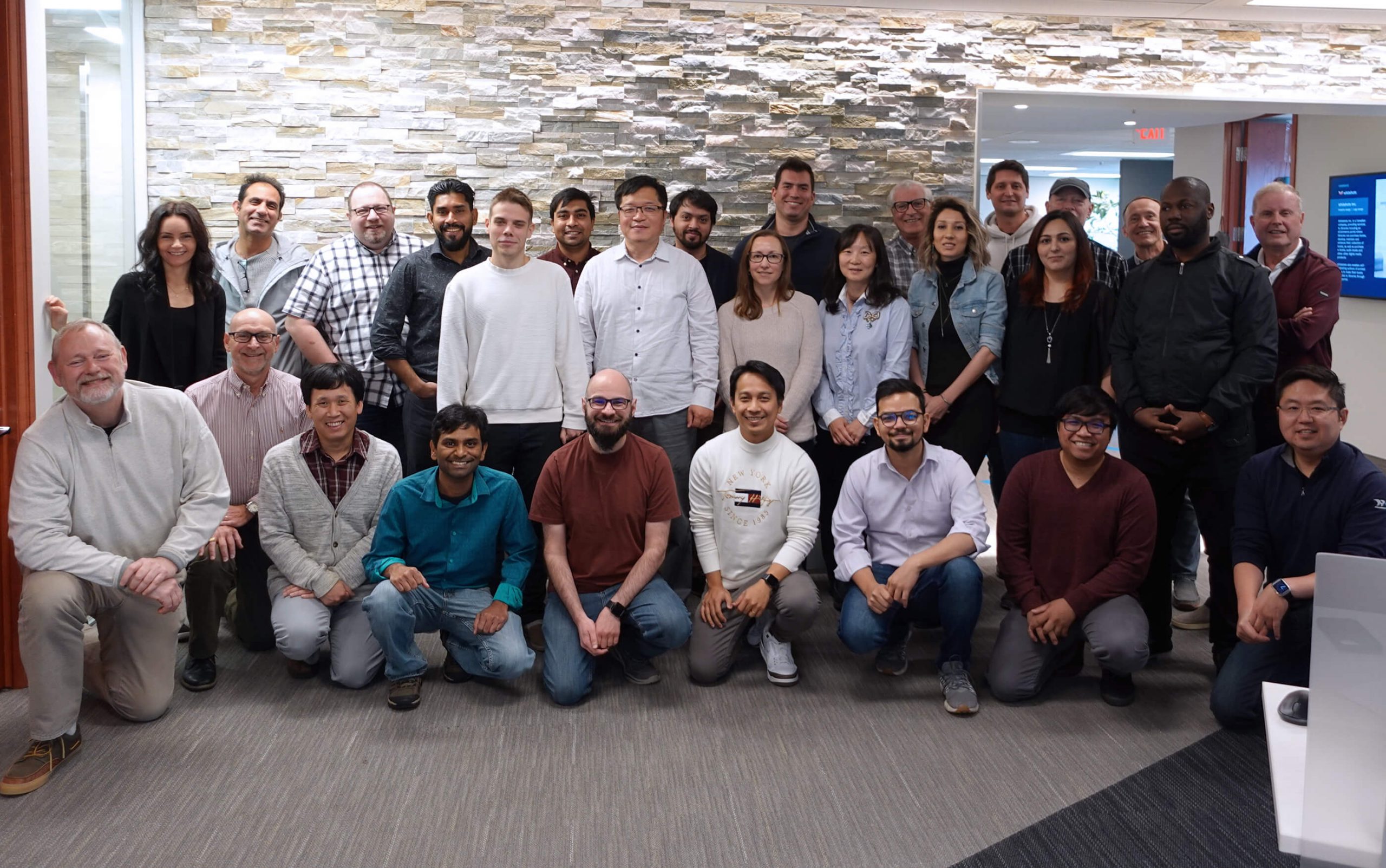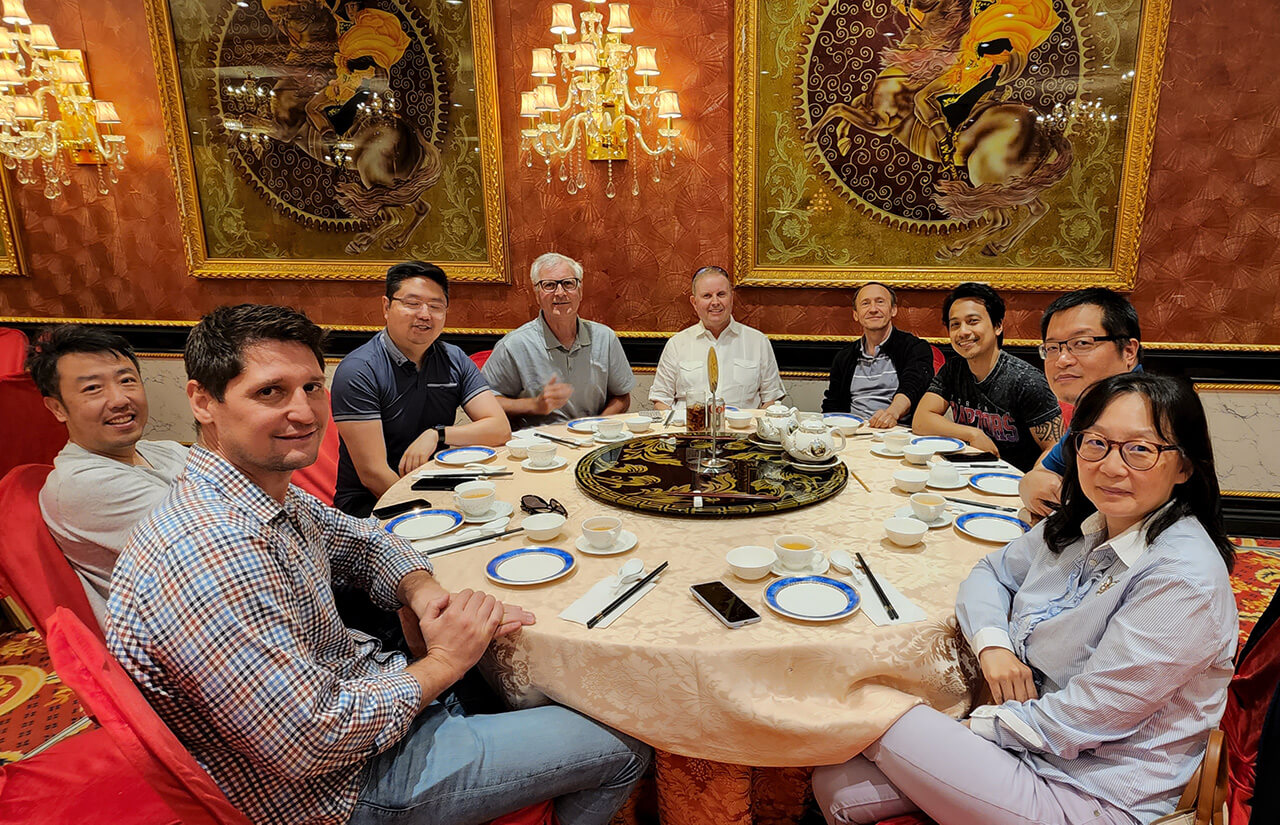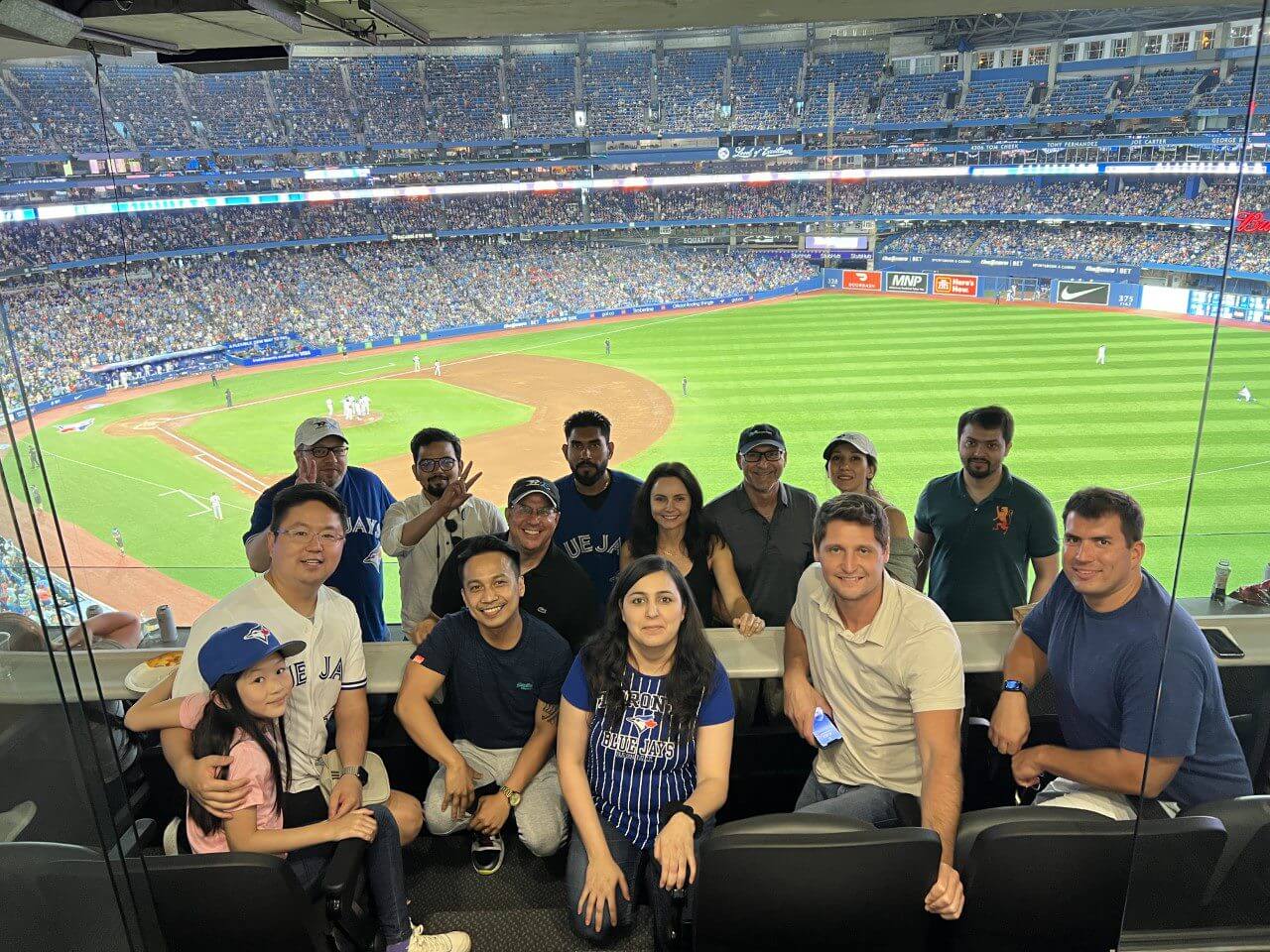 Whitecap Today
Today, we are a team of about 40 people made up of: solution architects, software developers, UI/UX designers, platform consultants, project managers, QA analysts, business analysts and more.  We have an enviable, large installed base of loyal customers, some of which have been doing business with us for over 20 years; including some of Canada's largest and most prominent brand names. And every year, we meet and partner with many awesome new clients. 
Technology, and software specifically, is ever-changing. The type of work we do, the tech stacks we use, and our customers' needs are always evolving. Our software projects (and our clients) are very diverse and fascinating. While it can be challenging at times, it never gets boring, and I believe this is one of the reasons some of our team members have been with us for 10, 15 or even 20+ years. We are forever learning and growing as a company and as individuals.  
That's another reason our clients appreciate working with us—we have a tried-and-tested foundation of tech partners and processes, but we're always evaluating and incorporating the latest software development trends. So clients trust that the solution we develop is specifically tailored to meet their needs and best interests today and in the future.
Fun Fact: The name Whitecap represents technology coming in waves with our company being at the leading edge, where the wave breaks—the whitecap. It came to me while sitting on the dock at my cottage daydreaming about my new business venture.
<! ========= Cool Timeline Free 2.4.4 =========>

25 Year Anniversary Milestones

Whitecap is born

Whitecap Canada Inc. is born and our President & CEO starts his first day on the job. 

Employee #2

Mike Fattori, joins Whitecap as VP of Technology & Development.

First Customer

We land our first commercial customer, Just White Shirts & Black Socks (now Just White Shirts), to design & develop their first ecommerce website. 

First Cheque

We receive our very first cheque for work performed in the amount of $10,000. 

Magazine Cover

Our CEO Robb is featured on the cover of Channel Business magazine, wearing only a white dress shirt and black socks. The article inside highlights our work with Just White Shirts.  

Blackberry App

We kick-off a mobile app development project for RxRite using the first ever Blackberry.  

Miele Canada

Miele selects Whitecap as their web development partner in Canada. They remain one of our largest customers to this day.  

$1 Million

Whitecap surpasses $1 million in annual sales for the first time. 

Woodbine Entertainment

Woodbine Entertainment Group selects us to develop the world's first horse racing online wagering software, known today as HPIBet.com. We still manage the software with a dedicated team of developers available 24/7. 

Hydro Ottawa

Hydro Ottawa selects Whitecap to build their new website with extensive customer self-service functionality. They are still one of our largest customers and we have since come to work with several other hydro electricity customers across Ontario. 

Canadian Cancer Society

Canadian Cancer Society selects us to take over development and support of their Smoker's Helpline application. They were the first of many non-profit clients and work with us to this day on various projects.  

New Office

We grow again and move into our current office space at 200 Yorkland Blvd.  

IXACT Contact

Whitecap is hired by IXACT Contact to design and develop a custom real estate CRM solution. We have since modernized the app and continue to support it today.  

Drones

Drone Delivery Canada selects Whitecap to design and develop Canada's first virtual flight management software known as FLYTE — the future of logistics.  

Record year

Whitecap grows at a record 32% year-over-year thanks to our loyal long-term, and amazing new clients. 

Growth

Our team continues to grow reaching over 40 employees including many that have been with us for 10, 15 and even 20 years.  

25th Year

We proudly kick off our 25th year in business!
Looking
into
The
Future
The pandemic has fundamentally altered our world, including the global business landscape. Consumer behaviour and employee expectations have changed, and businesses have had to adapt their operations accordingly.  
Whitecap, like every other business, was not exempt from this shift.  It hasn't been easy, but we adapted, and continue to adapt, to ensure we are serving the needs of our valued staff and clients. We have successfully implemented a hybrid working model giving everyone better work-life balance while still allowing for regular in-person facetime to keep our culture strong.    
The companies that are on the leading edge of this transformation have some common characteristics: customer centricity, engaged and happy employees, a great company culture, adaptable business practices and the right digital tool set in place. As a software development company, already having the tools that enable remote work made the process much easier. And we helped some of our clients level up quickly as well. It will be interesting to see how changing consumer and business needs will continue to drive digital transformation in the future.  
Whatever the future holds, Whitecap has been built upon a rock-solid foundation, utilizing tried and proven business fundamentals. As such, I am confident we will continue to enjoy much success and continued growth, regardless of what our economy may serve up. Our talented team will continue to deliver the highest-quality software solutions to ensure our clients have the tools they need to succeed—just as we have been doing for the past 25 years!
What a wonderful and fantastic journey this has been for me! I am humbled and profoundly grateful to all my Whitecap Family for the success we have enjoyed!
---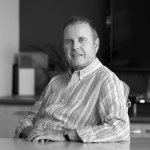 Robb Carmichael
Founder & CEO, Whitecap Canada Inc.