We built Canadian Cancer Society an Online Ordering Platform.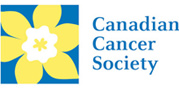 Project
Online Ordering System
Technology
ASP.NET, SQL Server
BACKGROUND
The Canadian Cancer Society (www.cancer.ca) is a private non-profit organization, funded by donations from the public and money raised through its fundraising activities.
The Challenge
Local offices need access to order items and supplies for fundraising events, including t-shirts, hats, donation forms, etc. There are hundreds of local CCS events happening across the country in any given period of time, and an efficient, integrated method for receiving and processing orders was needed in order to streamline the process and makes the best use of every donated dollar by keeping administrative costs low.
The Solution
Whitecap undertook the development of an internal e-commerce application, Online Ordering, which provided a fully functioning shopping cart web interface that allows users to browse and order from CCS's full catalogue of supplies and materials. A key feature included web service integration to Microsoft Great Plains which allowed a complete and up-to-date catalogue listing to be dynamically pulled in to the web application.
The Results
The Online Ordering application has greatly streamlined the ordering and fulfillment process for the Canadian Cancer Society, allowing them to direct donated funds research and providing community services to help people living with cancer and their families and friends.