We built Hydro Ottawa a Custom Website.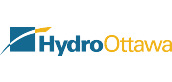 Project
Custom Website Development
Industry
Energy & Utilities
Technology
ASP.NET, SQL Server
BACKGROUND
Hydro Ottawa Limited, a wholly owned subsidiary of Hydro Ottawa Holding Inc., is the second largest municipal electricity distribution company in the province. Hydro Ottawa is responsible for the safe, reliable delivery of electricity to more than 278,000 residential and business customers in the city of Ottawa and the village of Casselman. Hydro Ottawa can be found on the Internet at www.hydroottawa.com​.
Whitecap Canada was selected by Hydro Ottawa for this project based on their extensive experience with web site design and developm​ent.
The Challenge
As a provider of electricity distribution, Hydro Ottawa Limited's goal was to provide customers with quick and easy access to information and updates regarding significant energy related issues and changes. Another goal was to integrate some initial customer self-service functionality to the site. Furthermore, as a founding member of powerWISE®, a program developed to promote energy conservation to consumers, Hydro Ottawa Limited wished to achieve an online presence for their Conservation and Demand Management (CDM) initiatives.
The existing Hydro Ottawa web site was not providing a user-friendly customer experience due to an inefficient navigation system which made access to primary information, initiatives and CDM tools challenging to users, as well as an uninspiring look and feel. Consequently, it was determined that a redesign of the web site to provide a more customer-centric experience would be required, along with the development of a content managem​ent strategy to allow the site to be easily maintained by Hydro Ottawa personnel without outside assistance for content updates as needed.
The Solution
Whitecap worked with senior management at Hydro Ottawa to identify opportunities for improvement in order to develop new creative concepts for the site, as well as a new customer-centric functional / navigation model for the site.
With strong participation, Whitecap developed a strategy and executed the reengineering of the Hydro Ottawa Limited web site as follows:
Designed a fresh new look and feel consistent with Hydro Ottawa brand values and a more customer-centric design on par with other leading service companies.
Achieved through the web site design a greater online presence for Conservation and Demand Management initiatives detailing how these programs can help customers achieve cost savings.
Created an improved site navigation system providing information and updates about significant energy related items/changes to Hydro Ottawa's customers quickly and easily as well as to serve as an effective foundation for future customer self-service and CDM applications.
Developed and integrated initial customer self-service functionality with the enhanced web site. "Move In / Move Out" functionality was developed to capture, format, and prepare detailed customer 'moving' information for automated integration into Hydro Ottawa's back-end CIS system.
Whitecap worked closely with Hydro Ottawa to develop the new enhanced site on a scalable technical framework and platform so that e-Business applications and customer self-service transactional functionality could be easily integrated, as needed, over time.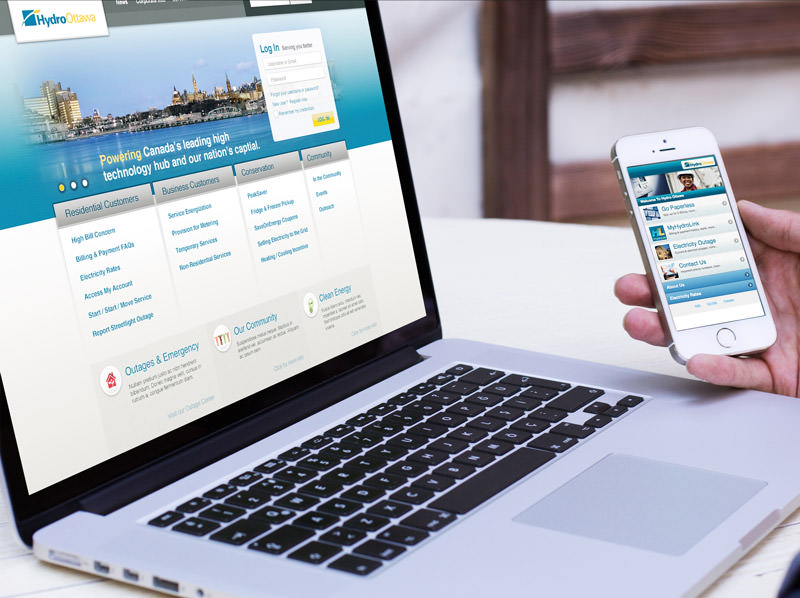 The Results
The enhanced web site was launched in April of 2005 to a positive response from customers. The new site will successfully support the growth and addition of new initiatives from Hydro Ottawa Limited and provide value to all of its stakeholder groups.
Delivery Method
The development and documentation of a Plan and Strategy for the web site redesign was achieved by conducting a series of face-to-face interviews, in conjunction with conference call meetings to facilitate the discovery and planning process. A Plan and Strategy Document was reviewed and refined iteratively prior to finalization.
Whitecap utilized an iterative approach to the creative design of the enhanced web site, ensuring Hydro Ottawa's involvement in the design process as well as their complete satisfaction with the work prior to design sign-off.
Development of the enhanced web site and application coding was performed iteratively by Whitecap, using dynamic CFM (Cold Fusion) pages with underlying application logic.