The Scott Mission came to Whitecap to modernize their legacy client relationship management solution by implementing Dynamics 365 CRM. The global pandemic accelerated the project as the non-profit had to quickly adapt to changing client needs, health protocols and a remote team.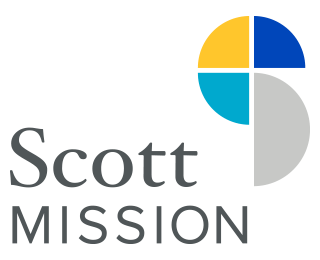 Technology
Microsoft Dynamics 365 CRM, Microsoft Power Automate, Microsoft Power Automate Desktop
About The Scott Mission
The Scott Mission is a Toronto-area Christian ministry that aims to meet the needs of people with love and compassion and seeks to bring spiritual, physical, and emotional wholeness to their lives. The Scott Mission began their work in 1941 as a non-denominational charity, providing services to low income, homeless, and vulnerable populations.
Provided 26,471 nights of shelter
Gave 30,846 bags of groceries for families in need
Helped 2600 families with extra Christmas support
The Challenge
The Scott Mission was running multiple 20-year-old custom siloed systems based on obsolete technology with little flexibility, rendering it unable to manage the logistics of their mission.
"It was difficult to upgrade or scale our local, standalone legacy systems. The solutions were at end of life and the platform was no longer supported. We also didn't have any internal resources to support it and forced into workarounds to address our evolving business needs" says Godwin Simon-Rasiah, Director of IT.
Many workarounds were developed, but these manual processes took a great deal of time and resources to maintain. The Scott Mission identified this business challenge and began looking for a solution, but the pandemic accelerated the need for a comprehensive solution.
As COVID continued to wreak havoc, The Scott Mission's services were more critically important than ever. Because some food banks were forced to close early in the pandemic, The Scott Mission was a true lifeline, serving more than 1,833 low-income families each month. The Mission continued to serve over 6,400 meals each month. The shelter also had to be swiftly modified to continue to meet the need, providing 16,886 nights of shelter in 2020, while complying with strict public health requirements. While early in the pandemic numbers for the food bank dropped, the depth of need intensified, and the numbers steadily grew; the Mission now serves meals and groceries at pre-pandemic levels.
The Mission continued operations with fewer in-person staff to ensure continuity of service. In response to these changes, The Scott Mission had to deploy a flexible solution to adapt as business processes were tweaked to suit evolving needs. The Scott Mission's existing system would not have been able to support its operations during COVID.
The Scott Mission engaged Whitecap Canada Inc. to configure a solution that would align with their strategic business objectives that was built on a platform that was stable, secure, and scalable. "We urgently needed an integrated solution that was web accessible and easily maintained and enhanced as the Mission went through its strategic digital transformation initiatives," says Godwin.
The Solution
The Scott Mission and Whitecap worked together to define the high-level list of requirements for their new CRM software. Several vendors were evaluated. In the end, Microsoft Dynamics 365 CRM was selected as the option that can best address all their needs.
Once the decision was made to move forward with Dynamics 365, Whitecap used an agile approach as dictated by the client's needs. Whitecap was able to pivot as requirements became clearer and course correct quickly when COVID hit to facilitate addressing pandemic specific requirements. "It's the most agile we've even been," says Maryam Baig, Whitecap's Project Manager for The Scott Mission.
The new CRM solution leverages Dynamics 365 Customer Service, Project Service Automation and some aspects of the Non-Profit Accelerator as well as several custom tables created specifically to meet The Scott Mission's needs. The system is easy to support, flexible and scalable.
The project included getting to functional parity, where Whitecap and The Scott Mission navigated through tough questions around data migration and training teams with little IT experience. Both teams found creative ways to keep costs down while following best practices.
Whitecap's solution provides The Scott Mission with the ability to plan and track all the support they provide their clients, whether in the form of a safe place to sleep, a healthy meal or clothing.
Serving Their Clients Better
"As a non-profit, The Scott Mission depends on funding we receive from our donors, and we need to be good stewards of the resources we are given. By having Whitecap take care of project management, architecture, configuration, and a train-the-trainer approach we were able to deploy a solution on time and within budget," says Godwin.
Quite a few people were nervous at go live in August 2020 and Whitecap was on site during COVID (adhering to the health and safely protocols) for support. This gave the team confidence that the new system would work.
"The new Dynamics 365 system has really helped us continue our work serving our clients, especially because the old system was quite fragile. We were a little anxious about the new system but were happy about how easy and simple it was to learn. We are excited to see how this system will continue to grow and allow us to do more," says Cynthia Laton, Welcome Centre Manager.
The Scott Mission continues to fine tune the solution to better align with changing processes in order to serve their clients well into the future.
Foundation for the Future
"Dynamics 365 has allowed us to leverage technology to explore and improve processes in today's ever-changing circumstances," says Godwin. "The new solution allows us to experience the benefits of having clients, who may be enrolled in different programs, in a single system. This is helpful to get a more comprehensive understanding of who we serve and their holistic journeys with us. Given that it is a cloud solution, it has allowed staff to manage client information remotely to follow COVID public health measures." The Mission has a new system that is well supported and can scale as their needs evolve. They can now extend their service and grow to meet new demands.
Godwin commends Whitecap on their flexibility and patience in their approach to Project Management and Solution Build and says the "Whitecap team was invested in the project from start to finish."
"The real impact is made by The Scott Mission's dedicated and passionate team that faced each obstacle head on and were always open to feedback in order to improve their tool and business processes," says Maryam. "Whitecap's team feel honored to contribute to The Scott Mission's efficiencies and the vital services they provide to some of our city's most vulnerable people."
The Scott Mission is continuing to go through a transformation journey with COVID bringing a new perspective to how they look at their operations.