Wherever you are in your customer relationship management journey, there are some CRM best practices you can follow to make introducing and using the tool a smoother process.
If you're already using CRM software in your organization, chances are you have a love-hate relationship with the tool. It's a game-changer when it comes to managing customer relationships, automating daily tasks and analyzing customer data. But your team may be struggling with the daily upkeep of data entry and functionality challenges. And if you're not currently using a CRM, but are hoping to soon, you might be anxious about the development and implementation process.
From choosing the right CRM platform to user training and everything in between, we asked a few of our CRM experts to weigh in and share some CRM best practices from their experience working with our clients. Here's what they had to say.
CRM Best Practices from our Experts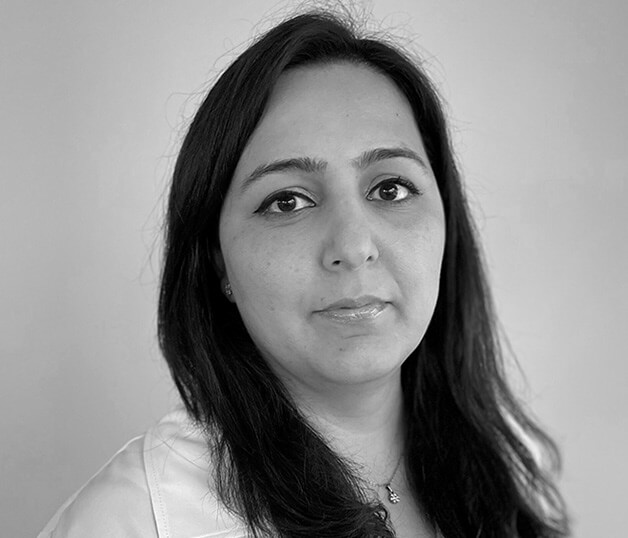 Maryam Baig
Director PMO & Sr. Project Manager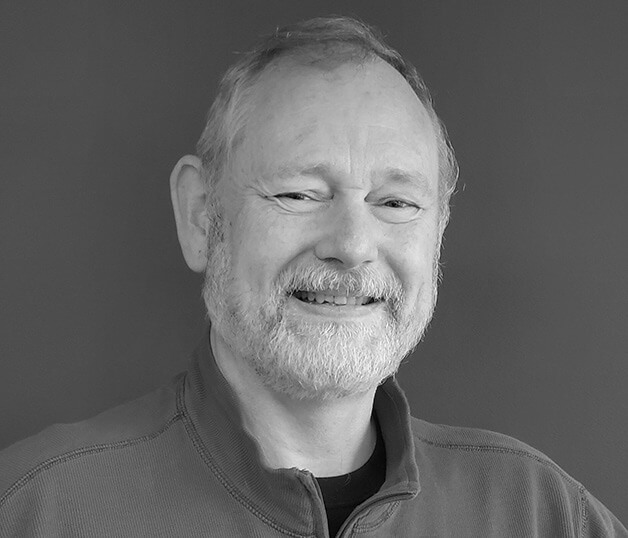 Michael Manning
Senior Solution Architect
Shesh Kumar
Solution Architect
Q: When choosing a CRM provider, what tips do you have to help clients choose the solution that best fits their business needs?
Maryam: As a project manager, I would say picking the right CRM development partner will set you up for success. Look for a software developer who can support you with an amazing team made up of functional consultants who can understand your business and design a scalable, user-friendly solution, and technical experts who can not only build your solution in a silo but also integrate it with other tools and technologies. A good developer will also be there to support your solution when things break or need to be enhanced.
From a technical perspective, go with a CRM platform which is flexible and can be configured to your business needs rather than forcing you to modify business processes to fit the tool. Consider not just your current but future business needs. Choose a platform that is scalable, easily integrated and frequently updated and improved. To avoid getting stuck with one developer in the event that the relationship sours, choose a CRM platform that has a large pool of partners and implementers to choose from.
Michael: Make a list of business applications that your team is already using daily such as email, document collaboration, etc. Make sure the CRM solution you choose has the capability to integrate seamlessly with all these applications, otherwise you risk the CRM not being used properly or at all. A CRM solution worth your time and effort will have the ability to adapt to what makes your business unique and successful. Many off-the-shelf platforms promise the moon at a low-monthly fee, but once you start using it, you realize it doesn't jive with your existing business processes and basically just creates more work and frustration. Most importantly, choose an implementation partner that can develop a deep understanding of your business. It is that understanding that will separate a mediocre CRM solution from a great one.
Shesh: When considering a CRM solution, start out by taking a close look at your business needs and processes. Ask yourself some key questions. What are our goals for CRM? What features and functionality do we need? What tools does our CRM need to integrate with? How many customers/contacts do we have? What metrics are important for us to track? What are our long-term business and CRM goals (automation, AI, etc.)? Also, take an inventory of your existing technology infrastructure because you'll want to make sure the CRM platform you choose plays nicely with everything you have in place. Where does your data live (SQL, Oracle, Salesforce, etc.)? Are you using AWS, Azure or Google Cloud? After going through this exercise, you may even discover that a dedicated CRM software is not exactly what you need. From my experience, Microsoft Power Platform can be used to build simple, CRM-like functionality that may better meet your needs.
In 2020, the global market for Customer Relationship Management was valued at $52.64 billion. The impact of the pandemic in the same year accelerated the demand for CRM significantly. Companies needed a new way to connect with clients in a digital age. By 2028, CRM technology should be worth around $128.97 billion worldwide. Fortune Business Insights
Q: When customizing or building a CRM solution, what best practices do you suggest clients follow to ensure the end-product meets all their needs and is user-friendly?
Maryam: Start with a solid requirements elaboration and discovery session. We call this process an e-RAD and have perfected our methodology over two decades. Ask your development team what functionality exists out of the box and ask yourself why it can't be used as is. Unnecessary customizations are costly, difficult to maintain and make the solution rigid. Design the solution like it's going to change in the next three months. Change is inevitable! Data models need to reflect future reality and not just be limited to the current asks.
Involve the business users from the beginning. They will be using the system, so they need to be fully engaged in the planning and development process. Use their feedback to tweak the solution as you go along. It is costly to make changes once everything is built. Allow sufficient time for training, knowledge transfer, remediation and change management so everyone can adopt to the new system and use it to its full potential.
Test. Test. Test. Did I mention test? Be sure to test all the functionality you need to be working.
Michael: Perfection is the enemy of progress and great solutions are built over time. Start out with a simple, flexible CRM build that can handle edge cases (rare situations) with a minimal amount of manual intervention. That's far more likely to be successful than a monstrously complex, heavily customized system that tries to automate everything. Business practices and needs will inevitably change over time and the expensive customizations may need to be re-developed or worse, tossed out.
Shesh: Once you've chosen a CRM platform that checks off all your needs, complete a very detailed audit of your processes and functional requirements. Map out your goals (current and future), identify any pain points and create specific use cases. Upfront planning will save you a lot of time, money and stress. As you build your solution, make sure it's able to scale as your needs inevitably change in the future.
A step that's often overlooked or rushed is proper training. We see clients build amazing CRM solutions, hand them over to their internal teams, only for them to be barely used or used improperly. Your employees hate having yet another tool to enter data in and you gain no business value from a CRM collecting dust. Take the time to create a knowledge base for learning and troubleshooting and give your employees the time and support needed to adopt a new tool.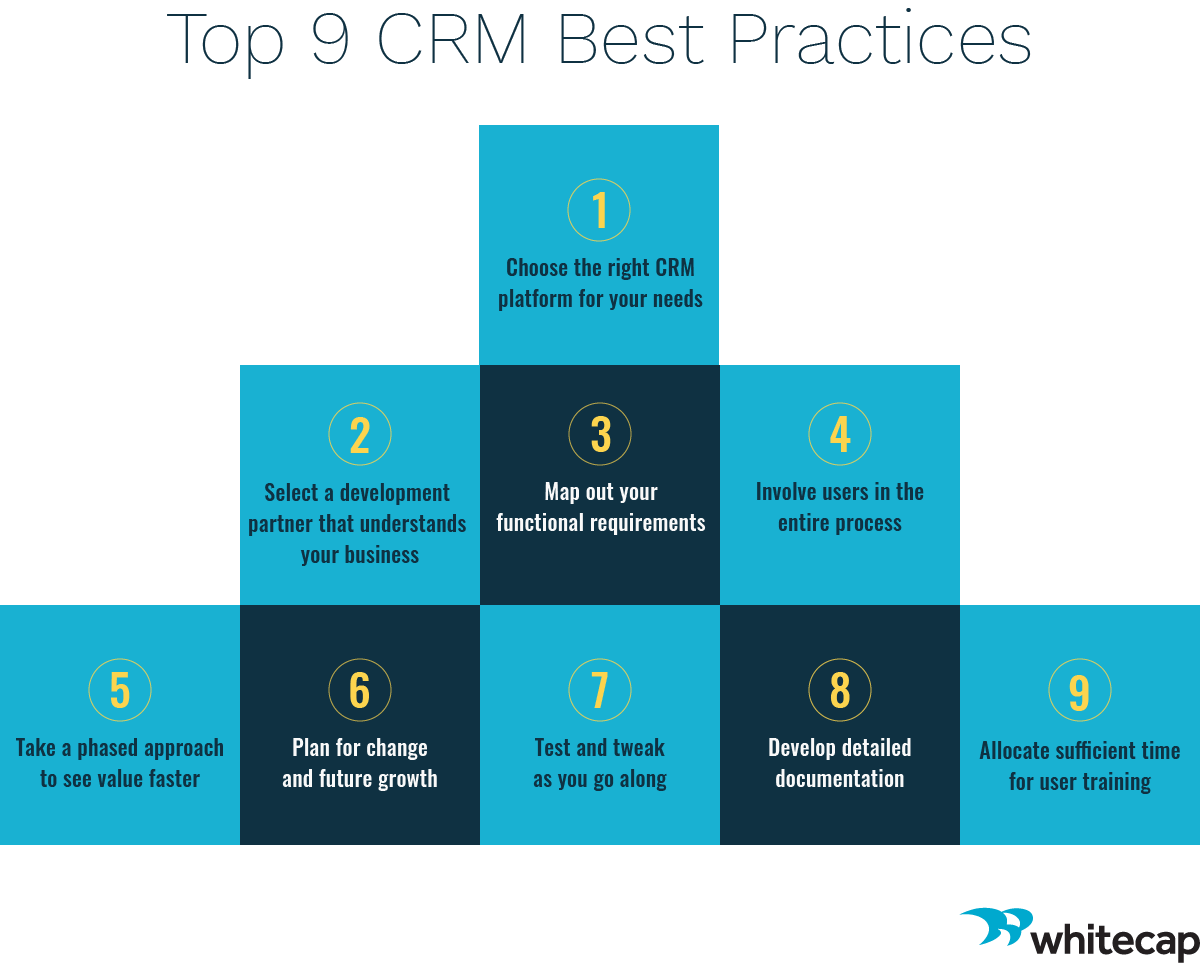 Q: How can companies make sure their CRM is being used to its full potential?
Maryam: To me, this goes back to involving your users throughout the planning and development stages. Don't make assumptions. Ask your users what is important to them and what their pain points are. When a system is based on user priority, it will be utilized to its full potential. Make sure you have good documentation on how to use the CRM, provide training and periodic refreshers. Also, make your users aware of the full scope of possibilities within their new CRM tool so that when they need new functionality, they know to ask for it. Adopting a CRM is a journey your team embarks on. It needs to be done in phases with frequent evaluation of future possibilities.  
Michael: Every group has a new technology champion. Identify that person in your group and empower them to evangelize the new CRM amongst their peers. Invest the proper amount of resources and time to create documentation and provide training for the team. Occasional lunch-and-learns, where you provide a refresher and introduce new features and functionality, will also help to get everyone on board.
Shesh: CRMs, like Dynamics 365, have very powerful automation capabilities that when used correctly, can really minimize the amount of time users spend on repetitive daily tasks. Think lead nurturing, email marketing, lead scoring, sales funnel tracking, support reminders, and much more. But you don't want to go wild automating any and every process. Start out by making a list of daily activities, decision-making processes and analytical requirements. Then, sort them according to the most time and resource consuming. At the top of that list is where you will find your ideal automation candidates. Involving the users in this process will ensure the automations you identify and set up are utilized.
CRM is not only currently the fastest-growing enterprise-software category, but also Gartner predicts that by 2021, it will be the single largest revenue area of spending in enterprise software. Forbes
The Bottom Line: Follow CRM best practices to ensure a successful outcome
So there you have it. All the CRM best practices you need to make sure that whichever CRM platform you choose will deliver value to your organization. Because in this day and age, CRM is a requirement if you want to provide your customers with an experience that stands out from your competition and keeps them coming back.
And did you know CRM is not just a sales and marketing tool? Check out some examples of non-traditional CRM implementations.
Looking to take your relationships to the next level with CRM? Let's chat.