You might think that because your company isn't in a traditional sales or service industry, you don't need CRM. You'd be wrong. There is incredible potential to use a non-traditional CRM implementation to achieve your goals.
Examples of Non-Traditional CRM Implementations
When you say Customer Relationship Management (CRM), people instantly think about its many applications in sales, marketing, or service environments. With an out-of-the-box CRM implementation, you can enhance employee and customer experience with a complete 360-degree view of your customer relationship in real-time.
There is no doubt that when you have access to complete and detailed information, you can improve how you deliver customer experience but CRM can be used for so much more.
A CRM solution like Microsoft Dynamics 365 has the flexibility to be tailored to a wide range of applications. We like to say Dynamics is like Lego – you can build the picture on the box or use the pieces to create something completely different.
Here are just a few examples of how our team has deployed Microsoft Dynamics 365 with clients:
Non-profit client support tracking
A charity isn't selling products but they do have relationships with the people who support them and the people they serve that span a range of services and interventions. Our team here at Whitecap worked with a charity that needed to track when someone used the shelter, had a meal, or received clothing. We were able to customize Dynamics 365 so they could mirror their real-world connections in a virtual world. We used the variable data functionality in Dynamics to create custom data types that let us track and report on how the charity supports every person across the range of services they offer.
Centralized patient service records
For a health service charity, we used Dynamics 365 to build a website that connects patients looking for support with a range of services within a defined geographical area. Service providers use the solution to directly submit updates on the services they provide so the data is always accurate. Since the charity is using Dynamics 365 for patient service, every time someone accesses any service, uses the site, calls in, or uses a matching program, the connections are tracked and recorded. And, while you might not think of a website as a CRM, we are using it as a content supplier management system that leverages much of the same functional requirements as traditional CRM applications, and seamlessly link it to other Dynamics 365 applications already in use.
Facilitating real-time food rescue
A national non-profit that ensures food doesn't go to waste needed a way to match food donations with organizations needing food in small markets across Canada, where it wasn't practical to maintain a fleet of trucks. Dynamics 365 was the right choice. The system we developed for this client allowed for the CRM technology to act as the mediator between those with excess food, and those feeding the hungry.
Automated vendor onboarding
In another example, a business that distributes high-end food products to retailers was looking to simplify the process for product manufacturers and importers to apply to have their products distributed. This company has an extensive onboarding process requiring answers to hundreds of questions. The Dynamics 365 Vendor Portal fronting Dynamics 365 was a perfect platform to capture all that vendor information while ensuring staff could follow up with prospective vendors quickly and efficiently.
Order management and tracking
How about handling orders from construction job sites from across the country, consolidating the orders, and ensuring the right building materials are delivered to the right sites? Dynamics 365 with its custom data type functionality allowed us to create order management and tracking system to simplify and streamline a very complex ordering process in the construction industry.
What Makes Dynamics 365 Powerful
One of the things that makes Dynamics 365 so powerful and flexible is its use of the Common Data Model.
The Common Data Model (CDM) is the shared data language used by business and analytical applications. It consists of a set of standardized, extensible data schemas published by Microsoft and partners that enable consistency of data and its meaning across applications and business processes.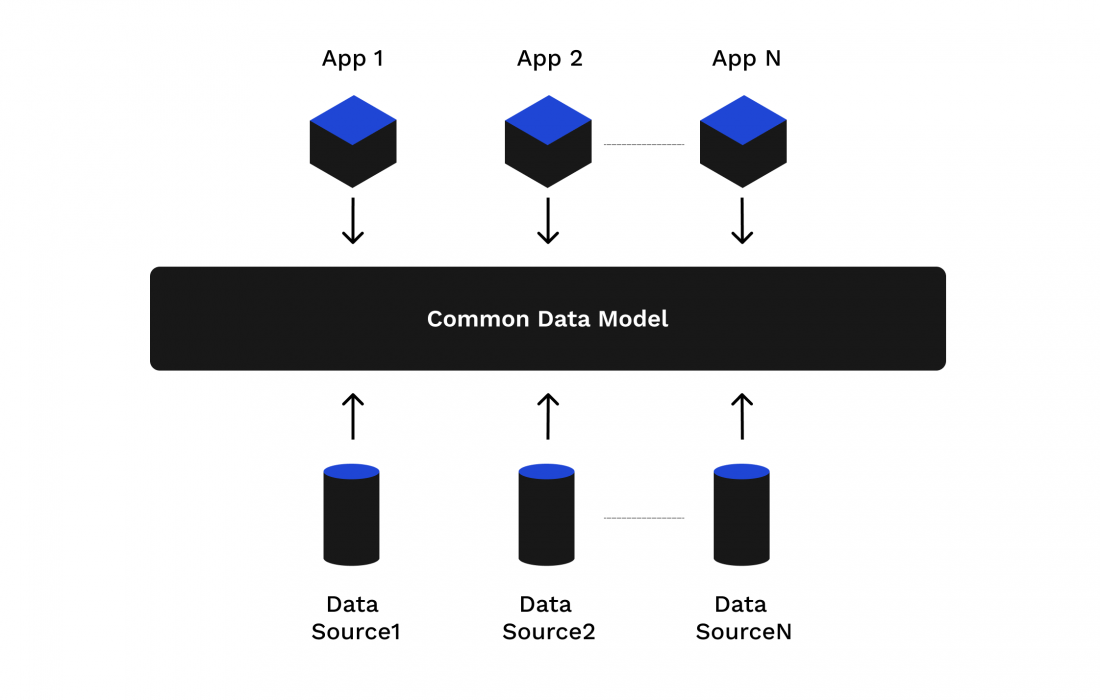 Dynamics 365 has a range of out-of-the-box tables and fields but you can also create entirely new record types and define their relationship to other record types. Because you're not forced to fit your data or process into a predetermined box, we can build highly-tailored systems to meet a range of customer needs.
Top 5 Advantages of Dynamics 365
The common data model allows for the smooth transition of information from one system to the next so your data isn't trapped in an information silo.
Seamless integration with other Microsoft solutions like SharePoint, Teams, Power Apps, Power Automate and Power BI means you can access data easily while collaborating with colleagues whether they're working in the same building, across the city, or around the world.
As a cloud-based solution, you gain instant business continuity and all the advantages of keeping a remote workforce connected, which became so important this year.
Microsoft Power Platform's low-code, no-code environment lets organizations get applications up and running quickly. For example, a department that does the same process every month can use a Power App to satisfy a specific business application need, or they could use a Power Automate workflow to automate process flows. Or Power Portals can be used to build powerful external-facing sites.
You can use out-of-the-box features or customize the solutions to meet your organizations' specific needs. You don't need to use all the out of the box elements, but they're there if you need them.
The Bottom Line: Implement CRM to manage the connections or interactions that matter
You may not think your business needs CRM but you probably do. Dynamics 365 is a powerful solution to help you track products, people, companies – any connections or interactions that are important to you.
Your customer experience needs a solid foundation in how your CRM is implemented. Maximize opportunities with the Common Data Model and leverage the flexibility of the software to create exactly what you need to deliver a fantastic user experience.
Looking to take your relationships to the next level with CRM? Let's chat.