Contents
Whether you work for a small business or large enterprise, your organization relies on a variety of software for daily operations—from your web browser and email, to more complex systems like customer relationship management and data analytics.  
Nowadays, there are plenty out-of-the-box software solutions to satisfy almost any business requirement. The appeal is understandable—they seem quick and easy to roll out, offer a free basic version, and you don't have to worry about maintenance. 
These are all great benefits and it might be the perfect solution for you. But if your business has unique or more complex requirements, out-of-the-box software may end up costing you more time, money and frustration in the long-run. Not to mention you have no control when it comes to updates, and free versions often offer little to no support.  
So what is custom software development and is it the right choice for you? Keep reading to find out.  
What is Custom Software Development?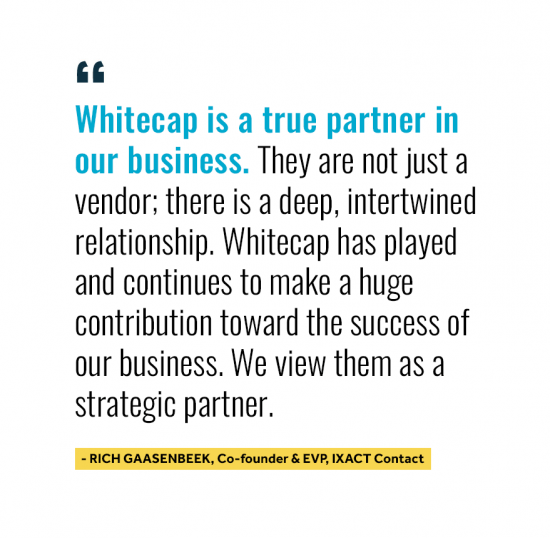 As the name implies, custom software is carefully designed and developed to meet the unique needs of your business. Creating custom software is typically done by companies that specialize in software development because most organizations do not have the internal resources with the knowledge or time to do it themselves. 
Custom software can be developed for many specific business applications ranging from making drone delivery commercially viable and assisting tobacco smokers trying to quit the habit, to providing a direct source of revenue like Woodbine's HPIBet platform.  
It's very important to choose a partner who has the experience, technical and business know-how to design an application that truly delivers business impact, and who can support your software as your business scales.  Be cautious of software companies who promise you the moon for little money and time, or who outsource their work. Take your time to meet with prospective vendors, understand how they capture requirements, their project management process, technical capabilities, delivery timelines and support options. These are critical steps in ensuring a successful custom software outcome.  
Advantages of Custom Software 
If you're considering custom software development for your business, you may have some concerns about the time, cost and complexity involved. See our post about Custom Software Misconceptions. While it may take a bit longer to develop and implement, the initial investment means you will have software customized specifically to your business needs that will deliver long-term impact. 
Here are 7 advantages of custom software development. 
Custom software is an asset. It's mapped precisely to the way your business operates or the way you would like for it to operate as your organization transforms. It's a competitive advantage, sales driver, time saver and let's you retain the unique aspects of your business that made you a success in the first place. Custom software doesn't just generate value, it is value—it's a selling feature that will increase the valuation of your company should you ever wish to sell it.  
Choosing an experienced and trusted software development company, means you go through a rigorous process of discovery and planning to design a software solution tailored to your exact business needs. When you have software designed to do exactly what you need it to do, you and your team will work more efficiently and effectively. It's made for you, it belongs only to you and none of your competitors are using it.  
When using a pre-packaged software, you have no control over the safety of your business and customer data. Hackers are more aware of popular software providers and their vulnerabilities. A custom software solution can be built with multiple layers of security that make infiltration very difficult for hackers.  
Your organization has multiple processes that may require multiple software solutions. These different software applications often don't speak to each other, leaving you entering the same data into different platforms manually. That can cause a lot of time wastage in an organization and can lead to dangerous transcription errors. A custom software solution can be built to integrate with your existing systems, meaning less frustration and more productivity. 
Your awesome, one-of-a-kind custom software is ideally going to help facilitate business growth. Your developer will ensure that the software can scale as your business grows. A pre-packaged software may not be able to accommodate that growth—at least not without your licensing fees skyrocketing.  
With custom software, you know the costs of development and maintenance upfront. The cost of a custom software application tailored specifically for your business requirements is easy to forecast and can be more economical in the long run. You're not stuck paying increasing licensing fees for software features that you may not even be using, or that are no longer meeting your business needs.  
When you're working with a software development company, you are getting the benefit of dedicated, reliable resources who can monitor, maintain and update your custom software application as needed. You may even choose to have a 24/7 support contract if your business requires it. Otherwise, you may be at the mercy of a company with whom you have no relationship and no input on the types of software updates that are being rolled out.  
Is Custom Software the Right Choice for Me? 
If you need an application to meet more generalized business requirements, like customer relationship management or a team collaboration and document management tool, there are excellent pre-packaged solutions that may meet your needs with a bit of customization and security work. 
But if you have internal processes that require unique functionalities, want to offer your customers new features, or combine multiple applications into one, custom software development is the way to go.  
Ask yourself some questions when evaluating your software needs. 
Can any of my processes be automated or simplified?

 

Am I using multiple applications that can be combined to create efficiencies?

 

Do I want to offer my customers a new feature that makes their task easier? 

 

Do I want to build something new that generates revenue?

 

Do you want to differentiate and increase the value of your business?

 
If the answer to any of these questions is yes, you should consider a custom software solution. A development company like Whitecap can help you analyze and document your requirements and recommend a software platform to best address your challenges.  
How Do I Get Started?
At Whitecap, we kick off any custom software development project with what we have termed an e-RAD (e-Business Requirements Analysis & Design). This involves a series of discovery sessions where you meet with our business analysts and solution-architects face-to-face to assess your business objectives, functional requirements, user interface design, security and hosting requirements, and much more.  
The outcome of this discovery process is a detailed specifications and requirements document that guides the project from start to finish to ensure success. Learn more about Whitecap's process. 
Conclusion
If your business has unique or complex processes and requirements, a personalized, secure and integrated custom software application is sure to make your operations more efficient and deliver long-term value. 
Still not sure if custom software development is right for you? Check out these 5 clues that a custom software build is your best solution.  
Ready to get started? Let's chat!