I just returned from a short family vacation in Punta Cana in the Dominican Republic. We stayed at the beautiful 5-star Iberostar Grand Resort. It was truly memorable!
But as excellent as the resort, the beach, the accommodation, the food and, of course, the golf were, the thing that stood out the most for me was the impeccable customer service. The way my family and I were treated every day and at every turn was exceptional and made a lasting impression. By the end of the week, we'd formed friendly relationships with the staff and we were actually hugging some of them as we said our goodbyes. I can honestly say I've never done that before!
Throughout the course of my life, I've travelled all over the world and stayed at some very exclusive hotels but nothing came close to the customer service at this hotel. They, quite simply, couldn't do enough for you! We were treated like royalty.
The Iberostar Grand clearly understands customer service IS a differentiator that can and will build long-term customer loyalty. I will most certainly be back!
And, while my experience was in the hospitality industry, the importance of really knowing your customer and catering to their needs and requirements should be a founding principle for every business in every industry sector.
Customer-Centric Business Environment
There's a fundamental shift in the way customers and businesses interact. Today's customers are more savvy – they do extensive research online and look to social media platforms for input before making purchasing decisions. And, the experience they (and others) have with a business is an important consideration.
It's unfortunate but too many companies do little more than pay lip service to the importance of customer service and building lasting relationships with their customers.
To succeed in this new customer-centric business environment, companies need to find a way to make customer relationships a fundamental part of their DNA. Businesses that make their customer experience convenient, informative, meaningful and enjoyable will reap the rewards and gain a strategic advantage over their competition.
Nurture Your Customers for Profitability
Nurturing your existing customer base, as well as new prospects, and making sure everyone you deal with has a positive experience when dealing with all aspects of your company, is key.
Forrester Research says companies that excel at nurturing leads generate 50% more sales at 33% lower cost than companies who don't. That could represent a significant revenue boost for your company.
Marketing Metrics statistics show close rates for deals with existing customers is much higher (70%) than new customers (20%). It would take a lot of new customers to make up that differential!
Do you wish you could make upselling and cross selling efforts more effective? Or, that you could better mine your existing customer base to identify and nurture high-value prospects? Do you wish the time you spent chasing new leads yielded better results?
That's where Customer Relationship Management (CRM) systems come into play. They're designed to track and monitor these metrics (and more) while helping your company deliver a more tailored and meaningful customer interaction.
It is highly likely that (if implemented well) investing in a CRM system that is configured specifically for your business and used effectively by your staff will lead to more business.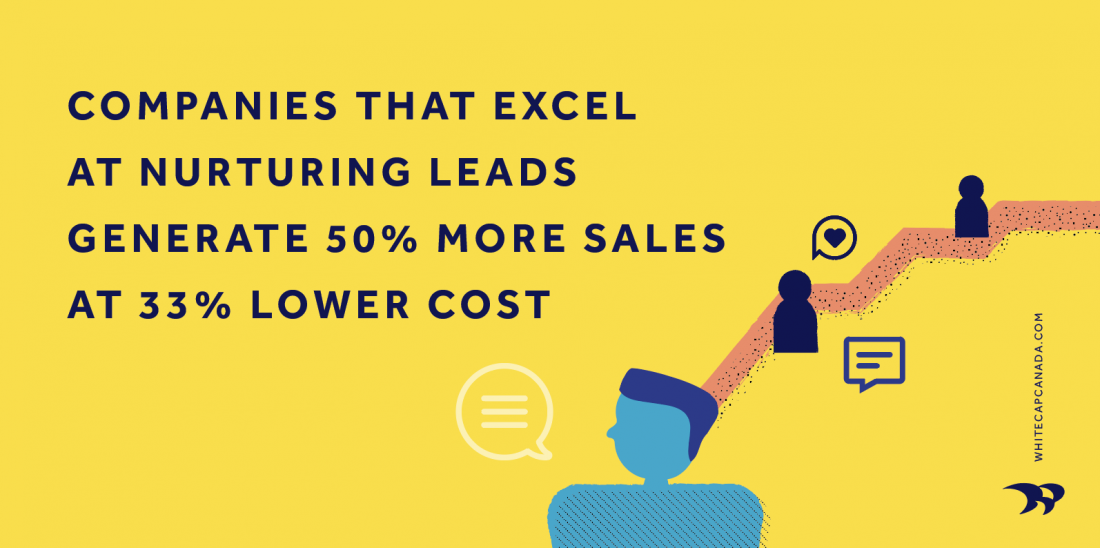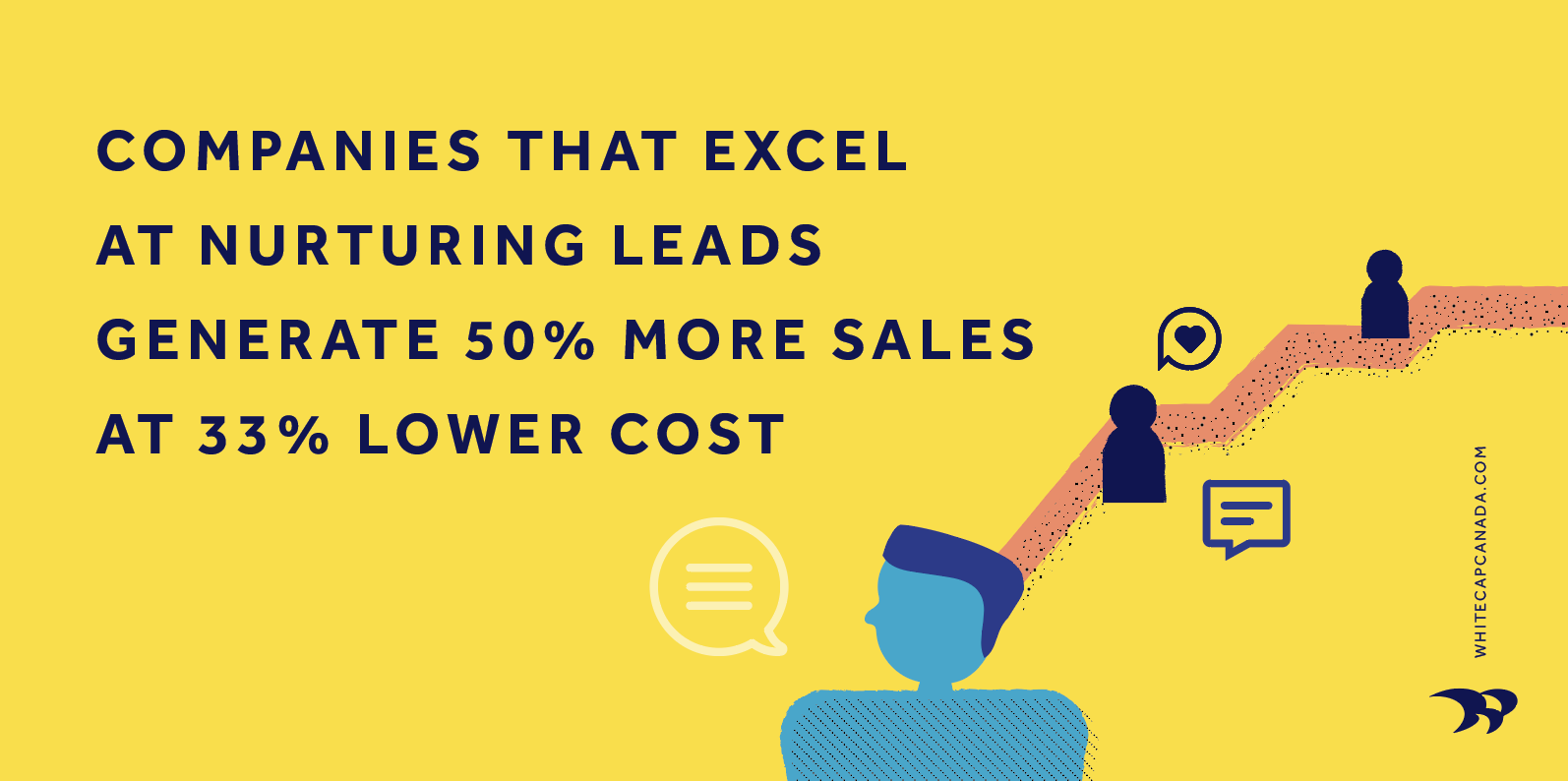 Why you Need CRM Now
A CRM system, like Microsoft Dynamics 365 as an example, is a very important tool in the new selling environment where buyers are in total control of the process (described in one of my favourite books The New Rules of Sales and Service by David Scott Meerman about the changing sales paradigm).
A CRM system helps companies facing this new sales environment to track every customer engagement, analyze successes and failures, learn from each experience and take tangible steps to improve customer interactions at each touchpoint. Data gathered will allow your business to gain valuable insights on your customer's interests, their needs and their behaviours, and will help you to start deepening your customer relationships.
How important is it? The numbers speak for themselves:
A joint study by Avanade and Sitecorp in 2016 found that for every $1 spent on developing customer experience strategy, organizations are seeing a $3 return.
Harvard Business Review says customers who had the best past experiences spent 140% more than those with a poor experience.
Unhappy customers can be more expensive to retain (returning products, time with customer service or requiring more support).
According to Nucleus Research, sales reps see productivity increase by up to 15% with mobile access to CRM systems.
A CRM System Isn't Just for Big Business
It's tempting to think that as a small company, you don't need (or can't afford) a CRM platform but that is not necessarily the case.
From a cost perspective, technology has advanced significantly in the last few years and companies like Microsoft have created a cloud-based solution that makes CRM accessible to everyone, not just cash-rich, large businesses with significant IT resources. Many smaller companies can now afford, and indeed significantly benefit from CRM systems.
Nucleus research has found that every dollar spent on a CRM system returns $8.71 when companies take advantage of analytics, social collaboration, mobile, and other capabilities of today's CRM platforms. That's a major ROI.
Now think about the value you'd derive from helping your salespeople become more effective: Gartner Group says CRM applications can increase revenue by 41% per salesperson.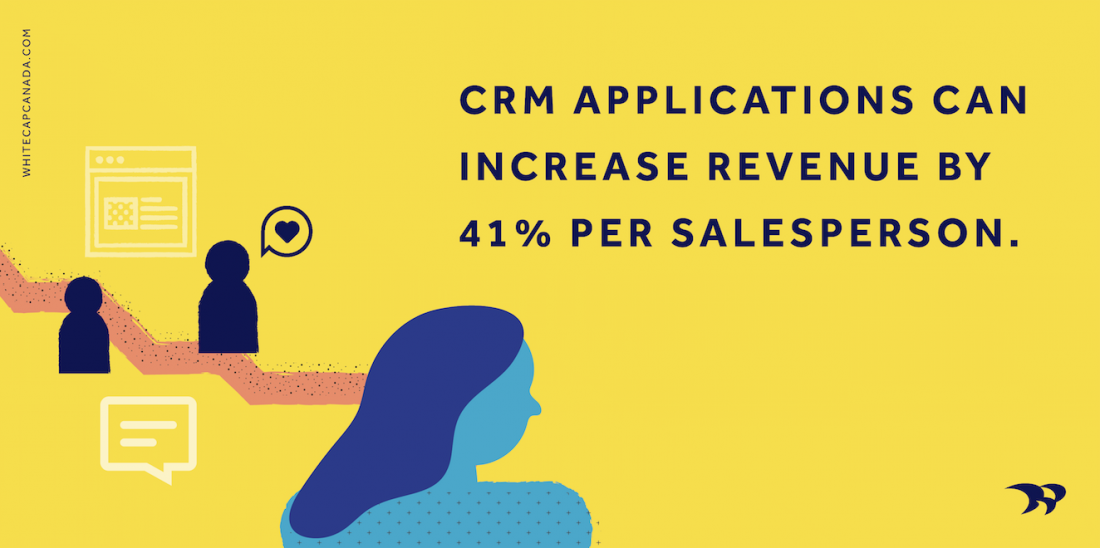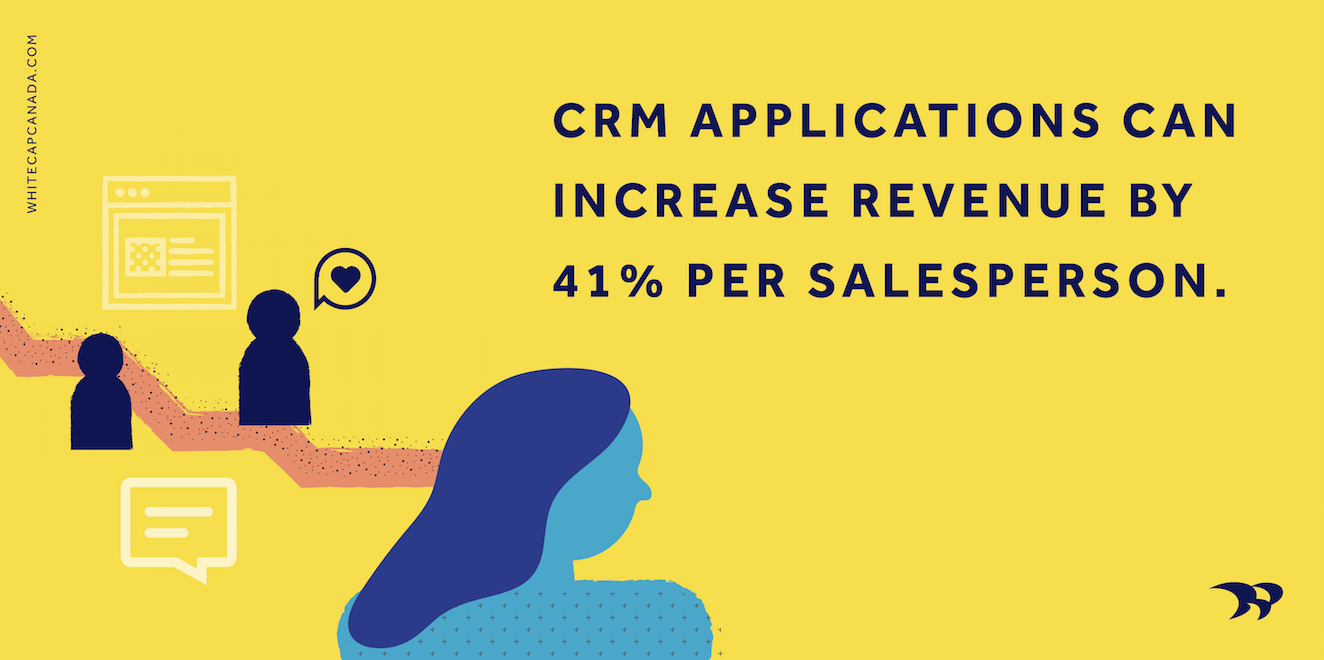 It's Time for an Investment in Customers & CRM
Business leaders are recognizing the importance of investing in their customers and the customer experience. Gartner Group says CRM will become a $36.5 billion market worldwide by 2017. You can't afford to be left behind.
It's clear: Companies that want to stay ahead of the competition need to look for ways to understand and track every customer engagement so they can start to interact with them more effectively. Information is power and CRM gives you the information you need to have a powerful (and more meaningful) customer relationship.
At Whitecap, 90% of our business each year comes from our very happy and satisfied existing customer base. That just doesn't happen by accident! We've proudly helped many companies develop custom software solutions to help them serve their customers more effectively and efficiently, including IXACT Contact, which has become a leading CRM platform in the real estate industry.
As I make plans to return to Punta Cana with my family for an even longer stay next year, I hope I've given you some food for thought about the value of investing in customer relationship management technology; ultimately leading to more business and the most positive experience your customers can have with your company. Of course, that only works if you make customer relationships a top priority in your organization and an integral part of your DNA, just as Iberostar Resort has.
Robb Carmichael, President & CEO, Whitecap Canada 
We're here to help get your business to where it needs to be. Let's talk.