When thinking about e-commerce, our minds inevitably think of B2C giants like Amazon but to get a complete picture of what e-commerce is and the role it can play, it's important to realize there isn't just one flavour of e-commerce.
Statistica projects global e-commerce to hit $1.9 trillion this year!
Typical e-Commerce Models
The most commonly talked about types of e-commerce are Business-to-Consumer (B2C), Consumer-to-Consumer (C2C), Business-to-Business (B2B) and Consumer-to-Business (C2B).
But I think these broad categories fail to capture the power of e-commerce and could cause companies to think they don't need it (or their business wouldn't benefit from an e-commerce model).
In reality, e-commerce has broad and far reaching potential.
Let me give you an example:  Woodbine Racetrack's HPIBet is a B2C ecommerce platform.  No, it's not like Amazon which is very good at putting products in boxes and shipping them out to consumers. It is a highly sophisticated yet simple to use e-commerce system that allows horse racing enthusiasts to place bets on specific horses for specific races right up to post time.
e-Commerce – The Opportunities
There's no doubt the internet has changed the way we interact with each other and is constantly evolving, which provides businesses with opportunities.
Have you thought about how e-commerce capabilities could help your business?
Agent – from a simple online portal to log customer data to a full e-commerce site that allows agents to submit orders and get credited for the sales.
Non-Profit – donation sites are absolutely a form of e-commerce. Donors need a secure place to support their charity of choice either as a one-time support or a monthly donation (which overlaps with the subscription services below).
Registration – whether you are getting people to sign up for an event, buy tickets or participate in a class, online registration and the related payment functionality leverages e-commerce capabilities.
Municipalities – where some jurisdictions might make use of online payment functionality through banks, other towns and cities have full e-commerce capabilities built into their websites allowing residents to buy garbage tickets, parking permits, pay taxes or fines.
Utility – self-serve functionality not only lets residents view usage of hydro or water consumption any time from anywhere but also lets them securely pay bills, change services or track payment history.
Subscription – whether we're talking about buying software (and keeping licenses up to date), listening to the latest music on a streaming site or getting your favourite magazines, subscription services combine the complexity of ordering and payment with the additional challenges, in some cases, of online delivery.
Services – Software as a Service (SaaS), hardware as a service, and cloud-based services, not to mention the myriad of experts that can be retained and paid online, is growing as consumers and businesses look to reduce costs, access specialized expertise or gain efficiencies.
These are just a few of the different places e-commerce can change the way businesses deliver and get paid for their products and services. Its impact, as you can see, is far reaching!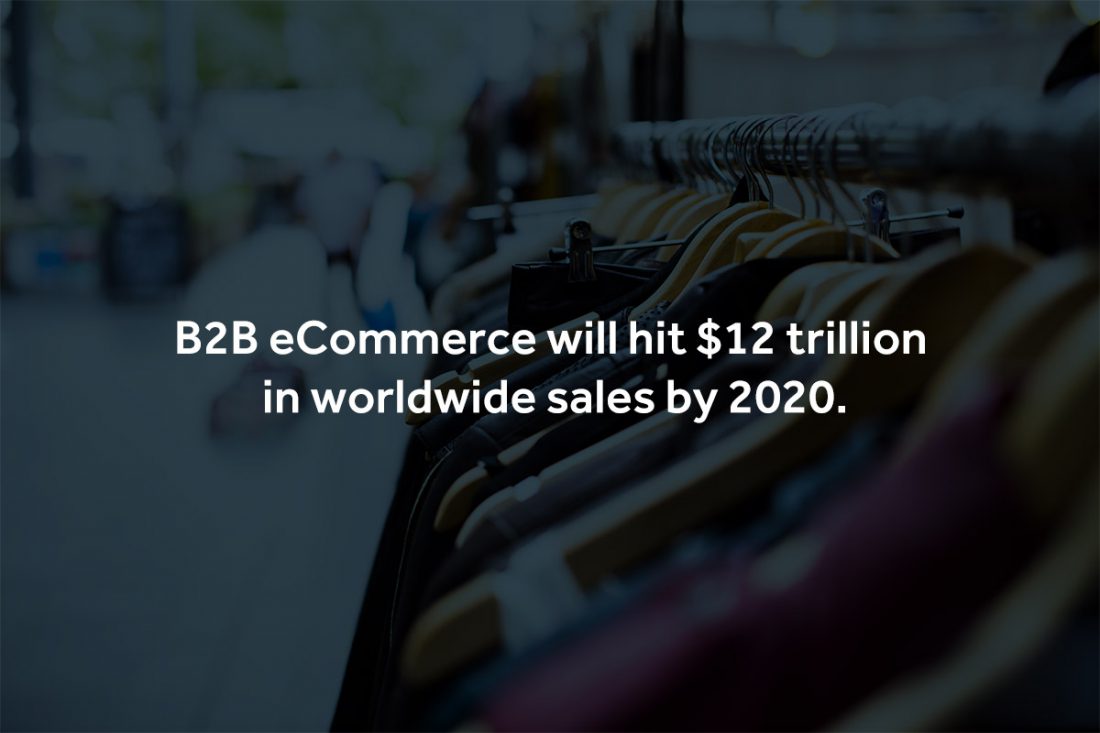 [Source: Estimated by Frost & Sullivan]

Whether your business is looking for an additional revenue stream, ways to provide enhanced customer service, or efficiencies while boosting productivity by making it easier and more convenient for both customers and suppliers alike to transact business with you, you can't deny the role of e-commerce is growing.
Launching Commerce Capabilities Online
While there are plenty of easy-to-use, out-of-the-box, e-commerce platforms that could get you started selling products online, they often don't have the flexibility to customize processes that many businesses require. They certainly can't adapt to companies that have complex or sophisticated integration needs.
To optimize and gain the biggest benefit from your e-commerce initiative, don't rule out a custom e-commerce website solution that can be mapped to precisely meet the unique nature of your business and the specific business processes that help to differentiate your company.
Is e-Commerce on the horizon of your business strategy?
I might suggest that all businesses, in almost every industry sector, should be thinking about e-commerce in the context of their business (particularly at budget time).  It may become an absolute necessity to compete effectively in the future, especially if your competitors are moving faster than you in that direction.
One of our clients, a major appliance manufacturer, recently talked to us about the retail sector and the change they're experiencing. He pointed out that in this dynamic (or tumultuous) environment it's hard to forecast where business is going to end up even two years from now so they plan against a 6-month horizon while closely monitoring emerging trends.
There are two trends, he says, you can't ignore: Consumers are moving away from bricks and mortar for online retail and mobile is a real factor for retailers.  He also says the biggest threat to retailers is doing nothing until the future is clear because companies doing nothing will fall far behind and risk valuable market share (or worse) to those leading and embracing the new realities of retail.
One Constant is Change
Whether you're selling simple products that can be easily boxed and shipped or have a more complex product and sales cycle, you need help to ensure your e-commerce solution fits your unique requirements, is seamlessly integrated into your business processes and delivers exceptional customer experience to keep them coming back.
If your business isn't cookie cutter, your e-commerce solution can't be either. Whitecap can help you make sure your website and applications can handle the ordinary and extraordinary demands you might face. Send us a message and let us help lead your charge to compete versus watching things evolve from the sidelines and getting left behind.